Multi-Tenant Call Recording Solutions For BroadSoft BroadWorks Platform
Please note: this is legacy documentation. Please check out https://docs.miarec.com/all/ for the most up-to-date documentation and user guides.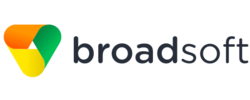 MiaRec Service Provider Edition is a multi-tenant call recording solution for service providers, using the BroadSoft BroadWorks platform to offer hosted telephony services. MiaRec allows service providers to quickly deploy and offer profitable mission-critical call recording functionality as a part of their service offering.
MiaRec integrates with BroadWorks, allowing to record up to 1,000 concurrent calls per server and providing multiple recording options, i.e. 100% call recording, on-demand, and selective call recording modes. The MiaRec software includes a full set of service provider management functions allowing automatic auto-provisioning and single sign-on for a seamless user experience. The MiaRec solutions also include a wide range of advanced features, enabling service providers to offer advanced contact center functionality such as Agent Evaluation, Live Monitoring, Screen Capture, and Call Analytics.
Service Providers using BroadWorks platform benefit from fully functional, reliable and advanced call recording solution at competitive pricing and low total cost of ownership.
Requirements:
BroadWorks version 17.sp4 or higher
BroadWorks Call Recording license to enable SIPREC interface
Server for MiaRec
Technical details:
BroadWorks system uses established SIPREC link to send call details (caller/called phone number, service provider id etc.) and audio RTP stream to MiaRec recording server.
Each user can be configured in two different recording modes: Always and On-Demand. When Always is selected, all of the calls a user makes or receives are automatically recorded. In On-Demand mode, the call is recorded from the start, but the recording server discards the recording at the end of the call unless informed by the user to keep the call. The request to keep an On-Demand recording can be made either through a feature access code (*44) or an Xtended Services Interface (Xsi) request. The request to keep the call must occur prior to the call ending.
SIPREC interface is highly scalable. It is possible to deploy multiple recording servers with a single BroadWorks system. The system administrator can specify which recording server to use at the group level. This allows to balance a load between multiple servers. Or create isolated recording servers if required by security policies.
Deployment models
Service provider-premises multi-tenant hosted call recording
Enterprise premises-based call recording
Service Provider Premises
In a hosted environment MiaRec recording server is located in the Service Provider's data center. Customers get access to their own call recordings remotely via the web browser. Customer data is isolated from each other.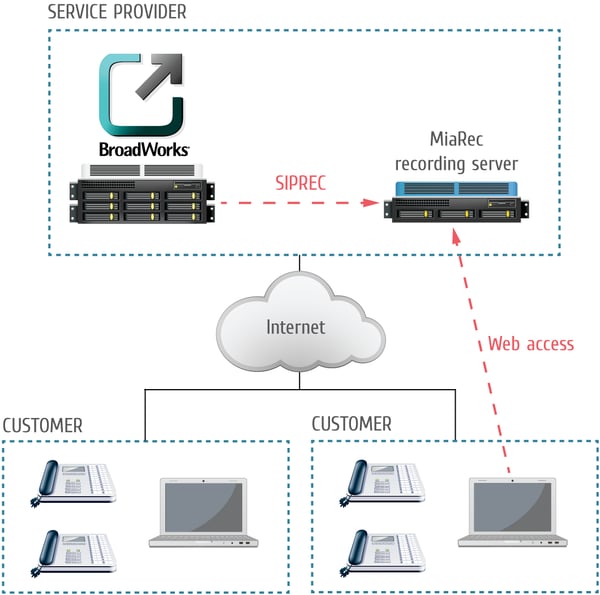 Benefits for customers
The cost to deploy a premise-based recording system can be high, involving a large capital investment, and is typically out of reach for many small enterprises. The software is managed by Service Provider and provided using the Software-as-a-Service (SaaS) model.
No upfront investments

Customers pay a monthly fee

No hardware/software to manage on the customer side

Seamless support of distributed multi-site environments and remote workers
Benefits for Service Provider
A hosted call recording service offers a high revenue-generating opportunity for the service providers, allowing them to reach into new markets, attract new customers and expand their solutions portfolio.
Attract new customers and grow customer base
Grow revenue from call recording service
Deploy a quickly call recording system with low ongoing maintenance and administration
Integrate an easily call recording system with a rich set of web service APIs
Help customers to comply with legal requirements to record calls and store call data
Provide secure access to call recording data via an intuitive web-based interface
Manage easily call recording system via a powerful centralized web-based administration interface
Lower costs with flexible licensing options
Add advanced contact center functionality, such as Live Monitoring, Agent Evaluation, Screen Recording, etc. for cross-selling and additional revenues
Enterprise Premises
Due to internal security policies, and governmental or regulatory compliance standards, some customers choose or are required to store the recorded data within a local network only. They cannot use a hosted call recording service for compliance reasons. On-premise deployment is the only option for such customers.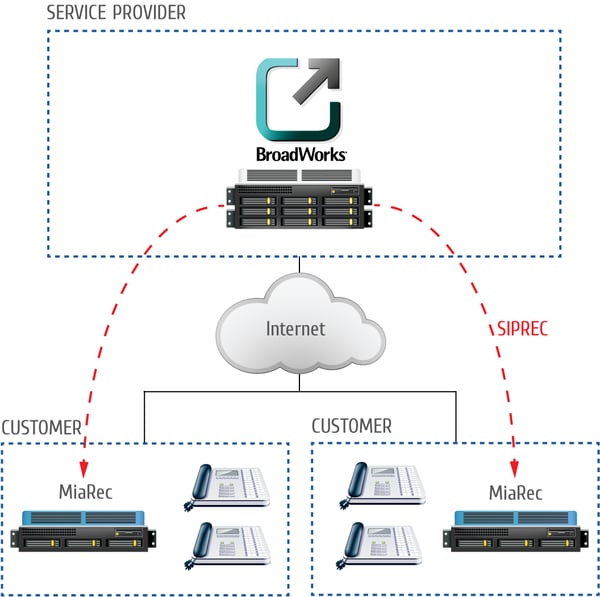 Benefits for customers
Full control of the recording system and data. The recording server remains in possession of the customer.
Easier integration between call recording system and customer applications like CRM, QA, etc.
Usually more cost-effective for large enterprises
Benefits for Service Provider
No administration burden for the service provider. A recording server is installed and managed by the customer