Voice Analytics
Automatic Data Redaction
Automatically remove sensitive data such as Personal Identifiable Information (PII) and payment card numbers from your transcripts and audio recordings.
Protect Sensitive Customer Data
Remove all Personal Identifiable Information (PII) such as account numbers, social security numbers, dates of birth, and PCI data including payment card numbers and more from your audio files and transcripts.
Improve Productivity & Scale Compliance Workflows
Save your staff valuable time by removing the manual and tedious nature of traditional compliance workflows. Effortlessly censor vulnerable customer data on every instance of PCI and PII discussed between your agents and customers.
Improve Accuracy
Increase accuracy by eliminating the human error and bias associated with manual redaction processes. AI-powered redaction detects context within conversations to ensure various inaccuracies from both human error and transcription can be detected and censored.
Multi-Layered Protection
Redact customer information from both the audio files from your call recordings as well as your transcripts.
What type of information can be redacted?
Payment Card Numbers
Social Security Numbers
Date of Birth
Account Numbers
And More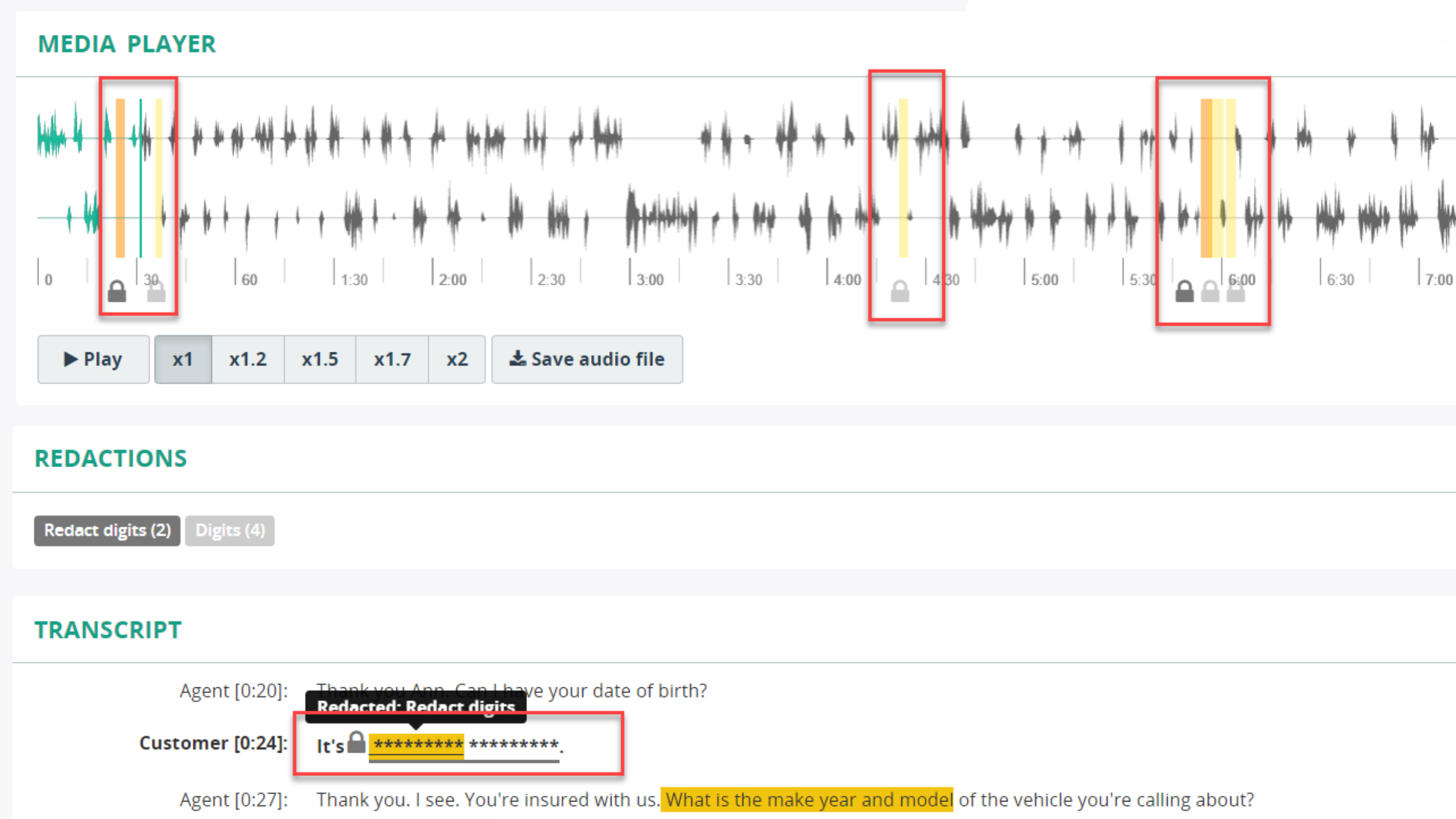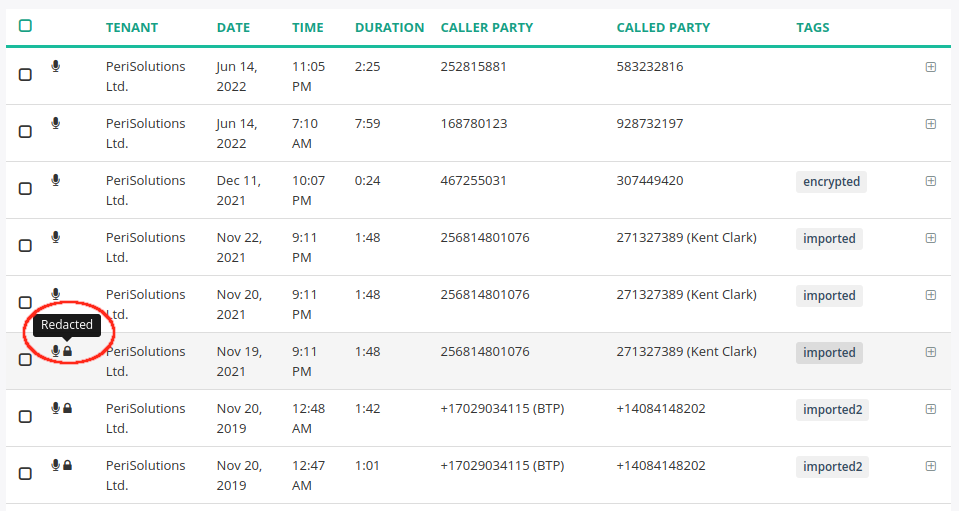 How It Works
MiaRec's data redaction engine allows users to create redaction rules that locate. Data is redacted from both transcripts and the associated audio files.
Create rules to help redact sensitive information unique to your business needs

Browse through recordings and quickly track which calls contain redacted data

Search for redacted calls and filter by redaction rule

Test rules and expressions for accuracy
MiaRec makes compliance easy with Data Redaction
MiaRec's cloud-based platform is PCI-DSS and HIPAA compliant. Our voice analytics capabilities automatically identifies and removes sensitive information from voice and transcript data, making complying with industry-standard regulations and restrictions a breeze.
Increase your compliance coverage to 100% with MiaRec.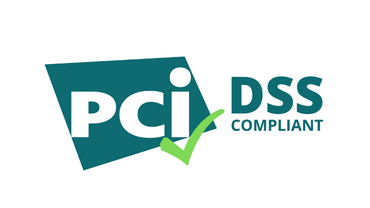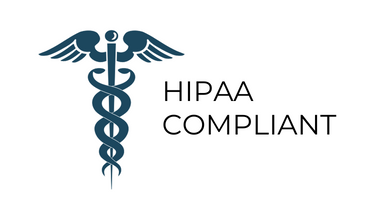 Learn More About Data Redaction & PCI Compliance
Our Modern Contact Center Blog provides practical tips, tricks, and strategic expert advice on how to keep your contact center compliant, secure, reliable, and efficient while providing the best customer experience possible!
Experience MiaRec
See How Automatic Data Redaction Can Transform Your Organization