By Job Role
For The CTO / CIO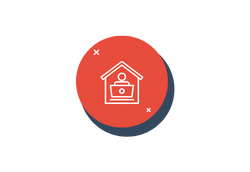 Improve Remote / WFH Agent Performance
Your contact center agents have the same efficient user experience whether they are working remotely full-time, across multiple small locations, or in one call center.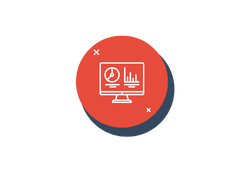 Have 100% Visibility, Regardless Of Location
MiaRec acts as a single pane of glass regardless of agent location so your supervisors and managers have 100% visibility into all customer interactions at all times.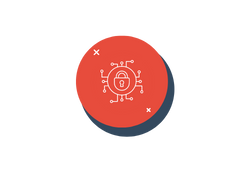 Ensure Compliance & Security, Even Remotely
MiaRec's built-in security and compliance features, as well as seamless user experience, are specifically designed to work in any type of work environment.
Take A Closer Look
Click on the screenshots to explore some of our most useful features for technology and information officers at your own pace.
More Than Just Call Recording
Transform Your Customer Experiences
Are you struggling to keep us with rapidly changing IT environment? Is your organization also shifting remote or into a hybrid / Work-From-Home model resulting in significant changes in IT strategy for you?
MiaRec's Contact Center Intelligence Platform, with its automated quality management and comprehensive voice analytics features, helps you drive your Digital Transformation initiatives by radically improving your customers' experiences. Because of MiaRec's fast implementation times and easy onboarding, you can quickly realize ROI. Finally, it provides you and your business units with actionable customer insights and data extracted directly from customer interactions.
Instant Insights
Turn every customer interaction into a source of valuable insights using machine learning.
Instant Insights
Identify Topics & Trends
MiaRec allows you to mine every conversation for trends and topics, alerting you for potential issues or opportunities.
Identify Topics & Trends
Live Monitoring
Improve service quality by live monitoring ongoing calls and providing instant guidance.
Live Monitoring
Real-time Dashboard
Get an at-a-glance view of calls-per-day, call duration, active calls, and more.
Real-time Dashboard
Agent Evaluation
Automatically evaluate agents' performance in 100% of the calls based on predefined rules.
Agent Evaluation
Agent Scoring
Score agent performance using our easy-to-use, customizable scorecards.
Agent Scoring
Screen Recording
Automatically capture your agents' screens during call recording.
Screen Recording
Advanced Audio Player
Instantly see any periods of over talking, pauses, or raised voices with MiaRec's audio player.
Advanced Audio Player
Ready To Get Started?
Are you ready to see how MiaRec could transform your contact center to be more efficient and provide better customer service?