Call Recording
Agent Evaluation
Evaluate and monitor agent performance with MiaRec Agent Evaluation to identify and address potential customer interaction issues, improve the contact center's productivity and performance, and increase customer satisfaction.
Identify & Address Issues Faster
By evaluating your agents' performance based on predefined criteria that correspond with your desired customer interaction process, you are able to identify and address potential customer interaction issues faster and more effectively.
Increase Call Center Productivity
You can only manage what you can measure! MiaRec Agent Evaluation allows you to not only visualize performance trends over time but also quickly and confidently identify training gaps and improvement potential to increase your contact center's productivity.
Improve Customer Satisfaction
You have a well-defined customer engagement process to provide your customers with the best possible experience and highest satisfaction. With MiaRec Agent Evaluation, you can ensure that all agents are highly trained and compliant with that process.
Evaluate Agents Quicker & More Consistently
To evaluate an agent with MiaRec's Agent Evaluation tool, select a call recording you wish to score and click the "Evaluate" button in the call details view. Then simply listen to the call (you can even speed up the call to save time if you like) and click the boxes to evaluate the performance.
Once all questions are answered, MiaRec will automatically calculate a score between 0 and 100. The evaluation forms can be created and customized in MiaRec's evaluation form designer. This keeps evaluations consistent across agents and streamlines the process significantly.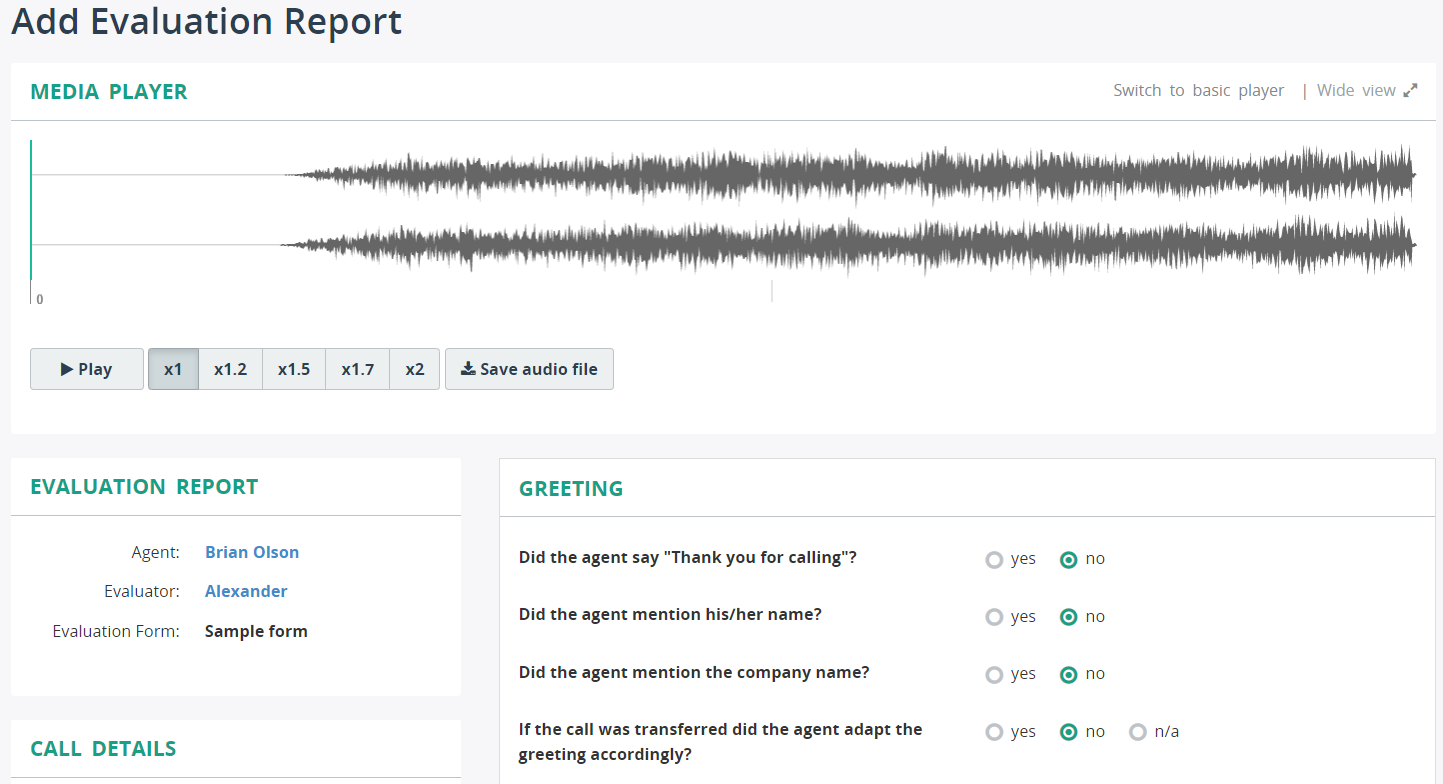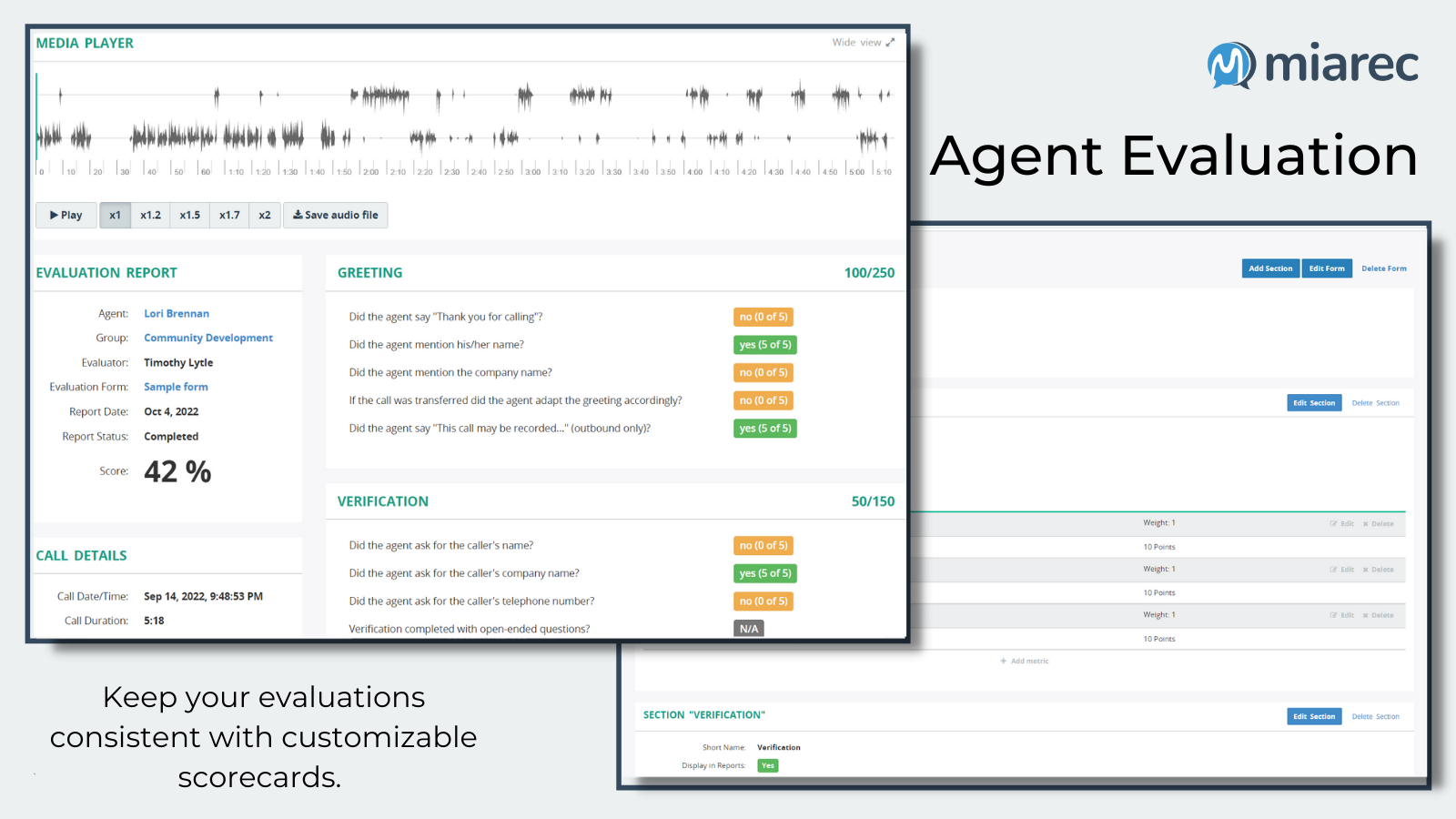 Detect & Act Upon Performance Trends
Rather than evaluating only a tiny fraction of calls, you can significantly accelerate the process, which allows you to score more calls in the same time frame and, therefore, get a more accurate picture of the performance.
Since it is a numerical value, you can visualize performance over time, measure the improvement achieved due to training, and identify any concerning performance dips you need to act upon.
Experience MiaRec
See How Agent Evaluation Can Transform Your Organization