MiaRec For Customer-First Organizations
As a customer-oriented business, you know how crucial customer experience is. According to the HBR, customers with an excellent customer experience will spend 140% more than those who experienced subpar service quality.
With MiaRec's automated Quality Management and Contact Center Intelligence Platform, you will not only significantly improve your customers' experience but also continuously increase service quality (and, with it, revenue).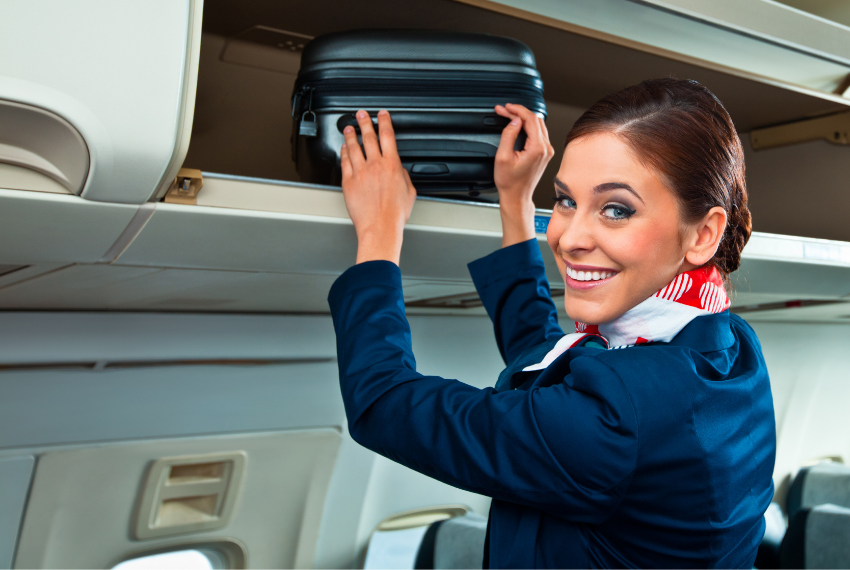 Trusted by more than 1,000 customers worldwide





Improve Customer Care
MiaRec makes it easy for customer-first businesses to improve service quality by continuously monitoring calls — even remotely if needed.
Discover Risks & Opportunities
Better utilize customer interactions by humanizing your contact center data to discover trends and other deviations, e.g., spam emails or a security breach.
Remote Agents
Whether your contact center is 100% remote, distributed over many small locations, or centralized, MiaRec is fully flexible for any scenario.
Full Compliance
MiaRec securely records and stores phone calls. For example, calls can be stopped/resumed when a customer provides sensitive personal data.
Prevent Lawsuits
Limit liability by documenting interactions with customers, simplify incident investigations, and eliminate disputes over who said what.
Increase Security
Prevent unauthorized disclosures of confidential information. In case of a verbal security breach, you can quickly identify the source of the breach.
Improve Customer Experiences & Much More
With MiaRec's Contact Center Intelligence Platform, you can live monitor and analyze all of your customer interactions to better understand potential friction points, such as wait times, shipping issues, and others, and then make improvements immediately.
In addition to enhancing customer service quality, it can be used for a large variety of business cases, such as legal protection, compliance and data protection, order verification, dispute resolution, and agent training and performance improvements.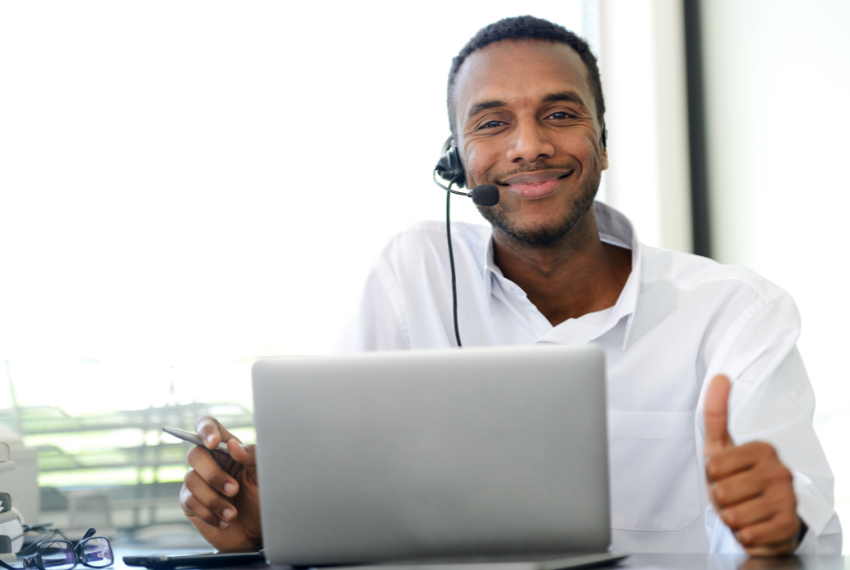 Turn Contact Center Data Into Actionable Insights
Contact centers are drowning in data, yet they are starving for actionable insights. On average, only 2% of all recorded calls are monitored for quality assurance, yet important clues hinting at potential risks or opportunities are lost in translation.
With MiaRec Voice Analytics, you can turn 100% of your customer interactions into powerful signals. For example, if customers keep complaining of competitors offering free shipping or keep demanding a refund because the products arrive damaged, MiaRec's intelligent speech engine will pick up on this trend and alert you before things escalate.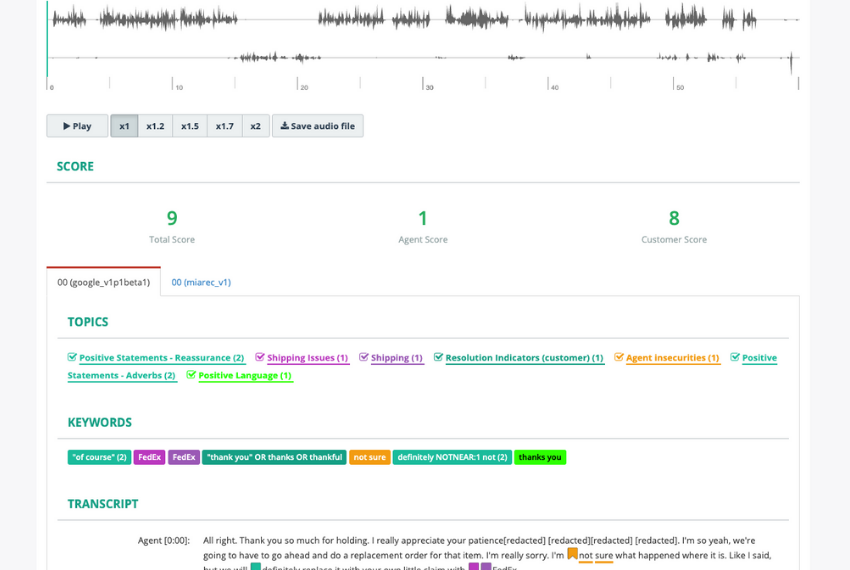 Ready To Get Started?
Experience MiaRec Yourself
Book a personalized product demonstration to experience the power of MiaRec's automated Quality Management and Contact Center Intelligence Platform.