Call Recording
Live Call Monitoring
The Live Monitoring feature of MiaRec's Contact Center Intelligence Platform lets supervisors listen to individual ongoing calls or in real-time or consecutive calls of a particular agent over time, allowing them to step in to de-escalate occurring issues if needed. Live call listening can help improve customer service and be used to train new employees.
Train New Agents Faster
Get new agents into real-world situations faster, knowing that you are there to help out when needed. This significantly accelerates onboarding and boosts training quality.
Improve Customer Experience
The ability to monitor agents' calls in real-time improves service quality by providing your supervisors with better training options, immediate de-escalation opportunities, and more.
Better Compliance & Security
Your supervisors can monitor remote and in-house agents in live calls, and provide assistance and training as needed, increasing adherence to security policies and compliance regulations.
Live Monitor Single Calls
MiaRec's Live Monitoring feature is platform-agnostic and does not depend on a specific phone system.
To start live monitoring, choose the call you would like to listen in on, open the call details, and click "Live Monitor This Call". Once the call is completed, your monitoring session automatically ends.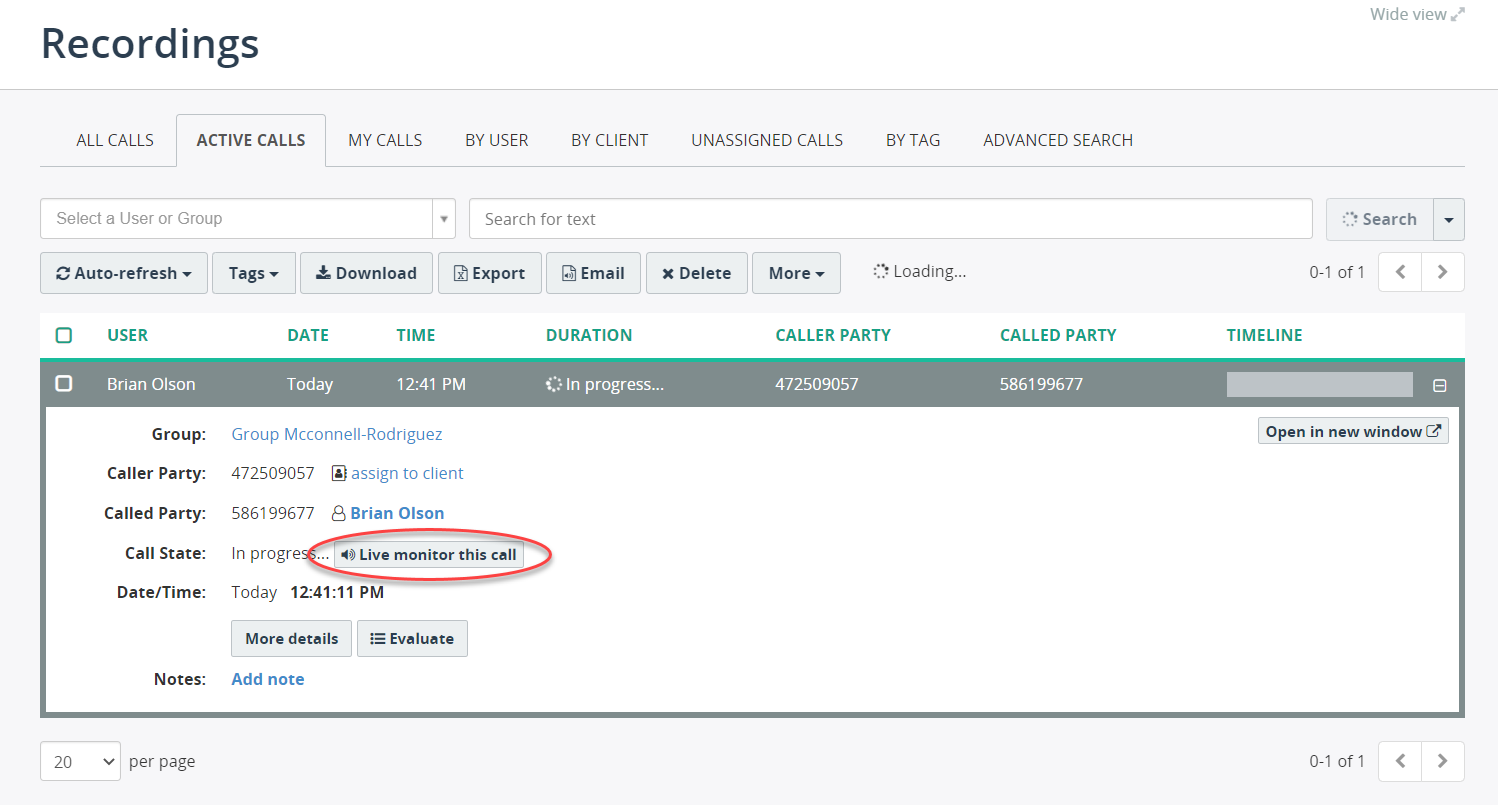 Live Monitor One Agent's Consecutive Calls
To monitor consecutive calls of a particular agent, find the agent you wish to monitor and select one of their old calls. Click the "Open in new window" button and start live monitoring one of the consecutive calls by clicking "Live monitor the phone [XXX]."
Once the live monitoring session is initiated, the session is automatically restored whenever this agent makes or receives a new call. As the supervisor, you can listen to the consecutive calls without having to return to the active call screen.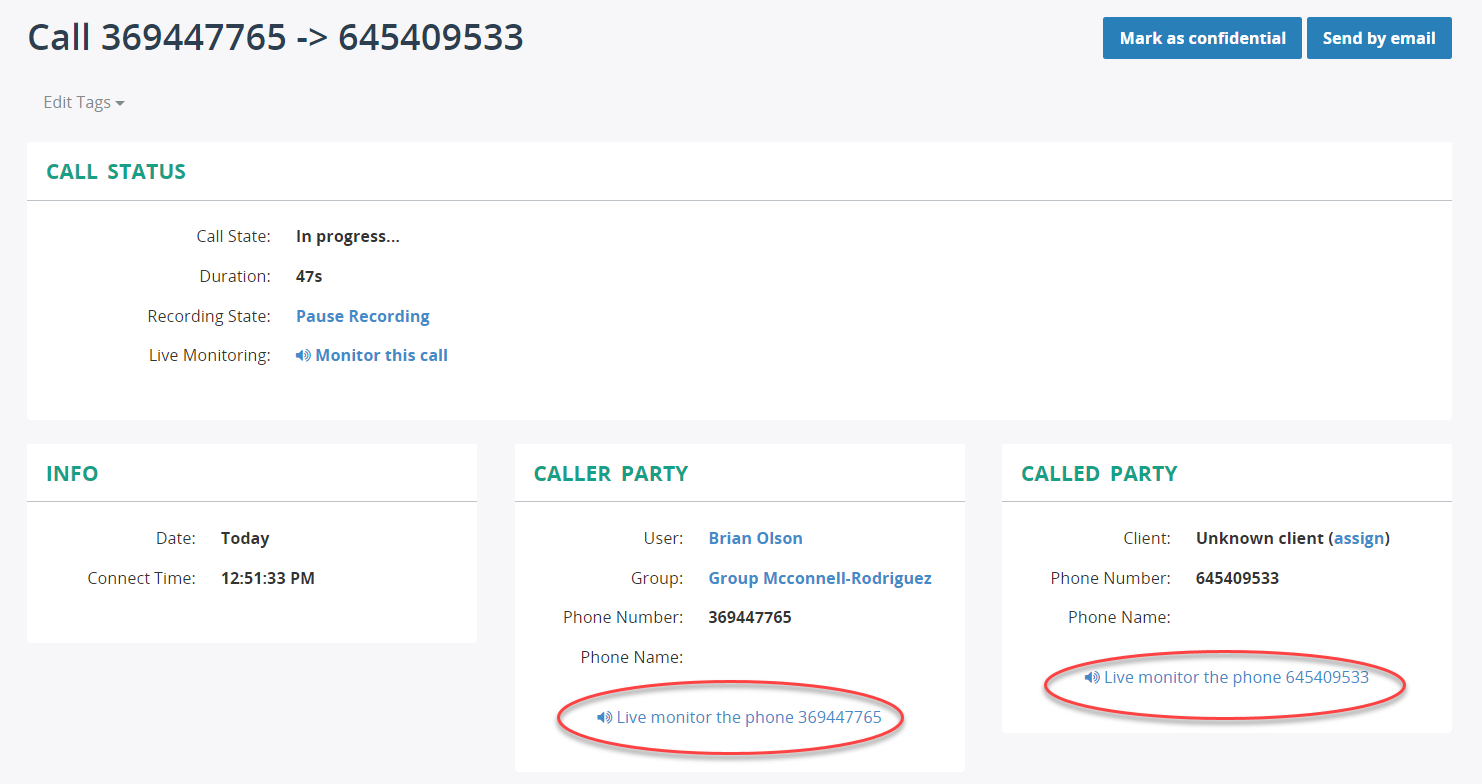 Experience MiaRec
See How Live Monitoring Can Transform Your Organization