Voice Analytics
Auto Score Card
Drastically improve service quality by utilizing Artificial Intelligence to auto-score 100% of your call recordings based on predefined criteria.
Get A Full & Accurate Picture
Automatically score all of your calls to get a more accurate picture of your contact center's performance, visualize performance trends over time and across teams, and get alerts and notifications so you can act faster and more efficiently.
Stop Wasting Valuable Time
Manually evaluating about 2% of calls a day is not only wasting valuable time but is also inefficient. Let MiaRec do the hard work so you can focus on the tasks that make a difference such as, for example, investigating why a specific team performs poorly.
Improve Customer Satisfaction
Customer satisfaction and retention are crucial to any business. MiaRec Auto Score Card quickly and accurately identifies training gaps and areas for improvement so you can provide the best possible customer service.
How It Works
Stop wasting precious time and energy evaluating a tiny fraction of randomly selected call recordings! Let MiaRec's AI-driven Auto Score Card evaluate 100% of your recorded customer interactions.
Define the questions you would like to score the recording by (e.g., Was the proper greeting used? Did the agent thank the customer for calling? Did the agent resolve the issue within one call?) and identify keywords.
Once that is done, MiaRec's AI-driven speech engine will look through each call recording transcript to identify whether the criteria are met or not. Then the score is automatically given based on the weight assigned. Now, sit back and enjoy the breadth and depths of the analytics and reporting.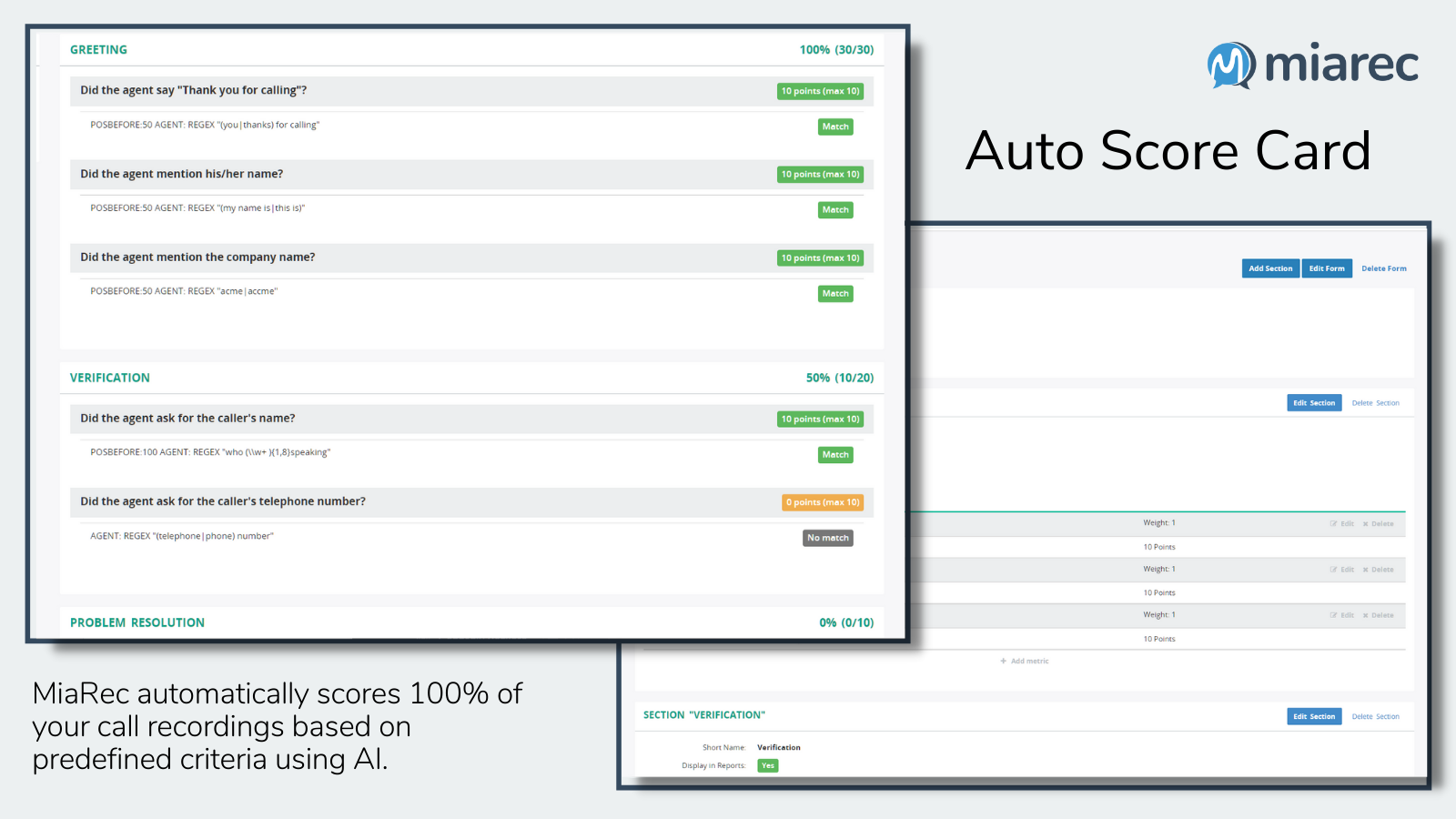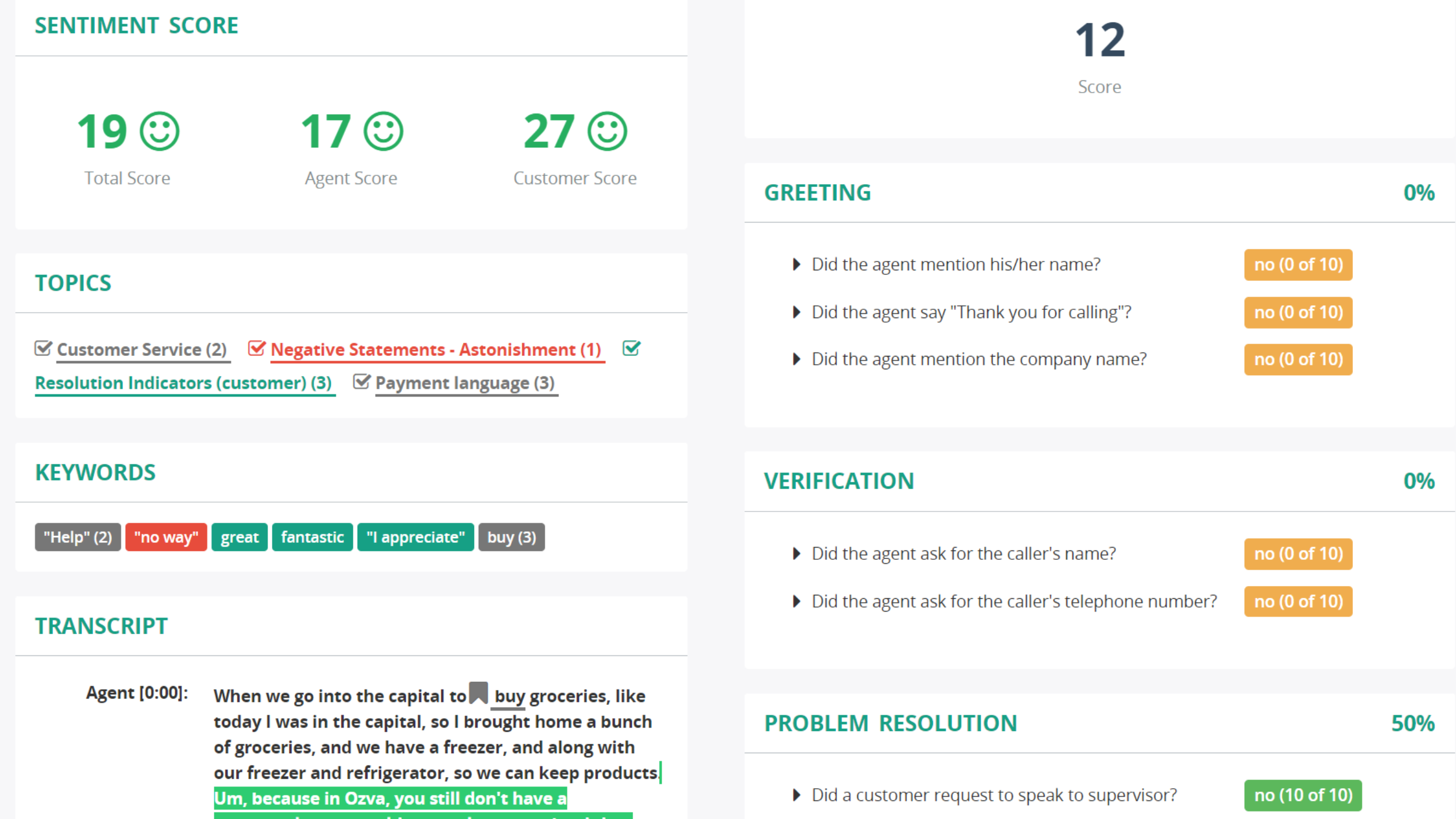 Benefits
Modernize your QA workflows. Eliminate tedious and repetitive work that allows staff to spend time on more high-value tasks.
Improve script adherence. Consistently enforce service quality standards across teams. (e.g. was the greeting used?).
Closely monitor new hires and speed up your onboarding process. Instantly measure training outcomes (e.g., Are agents now using certain phrases taught in the training?).
Get alerts. Set automated alerts and notifications if a certain agent or team receives a minimum allowable score or consistently scores below a certain average.
Experience MiaRec
See How Auto Score Card Can Transform Your Organization