Maximum Contact Center Efficiency & Performance
Take your contact center performance and efficiency to the next level with MiaRec. Our Workforce Engagement solution is loved by agents and managers alike for its best-in-class usability and innovative features that boost productivity and provide unparalleled performance.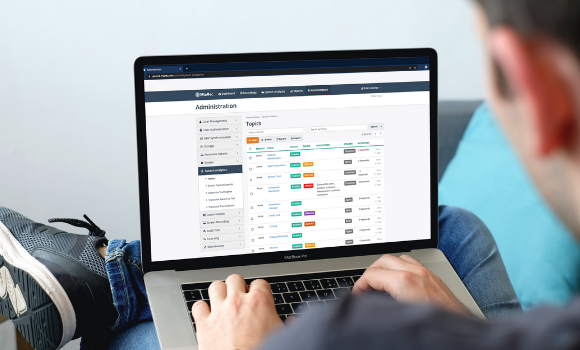 24 Hours
To Get Up & Running
MiaRec is so easy to implement and use that you could be up and running in as little as 24 hours.
2 Hours
Training Needed
In less than two hours, your supervisors are trained and ready to use MiaRec productively.
98%
User Happiness
Supervisors love using MiaRec because it is not only intuitive and easy to use, but it also makes their job much simpler.
Contact Centers Are Drowning In Data, Yet Starving For Insights
Did you know that only a 1% improvement in the first call response rate equates to around $276,000 in annual operational savings for contact centers? Yet, a lot of contact centers are using clunky, outdated, unreliable, and sometimes even non-compliant call-recording software. They generate a massive amount of data that no one can make sense of. Consequently, only 1 to 2% of calls are monitored after being recorded.
As a result, contact center managers and supervisors are operating in the dark, having to rely on their gut feeling rather than on data when making decisions. This is inefficient, costly, and risky — leading to less-than-ideal agent performance, high turnover rates, low customer satisfaction scores, and dwindling retention rates.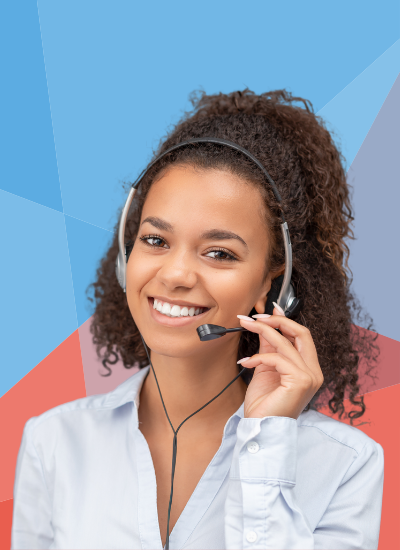 How MiaRec Can Help
The Next Generation Contact Center Is Here
MiaRec's Workforce Engagement Suite, Voice Analytics, and Advanced Reporting solutions are used by contact centers around the world.
Workforce Engagement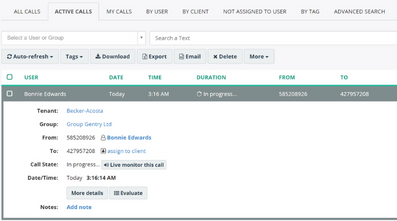 Our Workforce Engagement Suite includes everything you need to run an efficient and well-performing contact center — from reliable, secure, and compliant call recording, to live monitoring, screen capture, agent scorecards, agent evaluation, and reporting.
Learn More →
Voice Analytics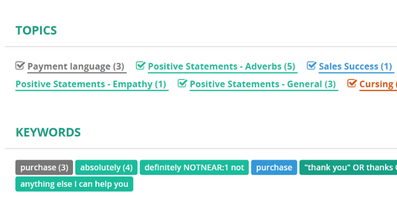 MiaRec Voice Analytics, with its call tagging, PCI masking, advanced reporting, STT transcripts, quality assurance, and much more, offers you powerful quality measurement applications while helping you uncover new opportunities by humanizing your contact center data.
Learn More →
Advanced Reporting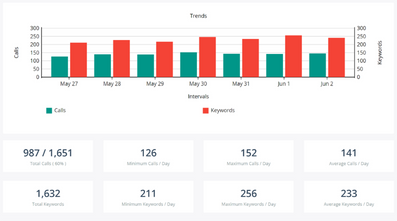 MiaRec Advanced Reporting provides you with total 360-degree insights into your customer service operation, e.g., average call time, number of calls handled, missed calls, abandoned calls, and calls with a specific call duration to analyze the root cause behind any deviations.
Learn More →
Bring Your Contact Center Efficiency & Performance To The Next Level With MiaRec
Humanized Data You Can Act Upon
MiaRec makes sense out of the huge amounts of data that contact centers produce and humanizes that data so it becomes understandable and actionable. You can run root-cause analysis, search for keywords mentioned (like competitor names), spot topic trends as they emerge, and more.
Humanized Data You Can Act Upon
Valuable Insights For Other Business Units
Your contact center is an untapped goldmine of customer insights for product strategy, marketing, and other business units. Use keyword spotting and topics to spot trends before they become a problem, e.g., you lose customers because your competitor offers free shipping.
Valuable Insights For Other Business Units
Your Finger On The Pulse, Always
Rather than relying on good luck when listening to 1-2% of all the calls and having to intervene after the fact, you and your supervisors can now monitor calls live, evaluate the agent on the spot, intervene when necessary, and get full analytics so you always know what is going on!
Your Finger On The Pulse, Always
Get To The Root Of Potential Problems, Instantly
Traditionally, any deviations from the ordinary required a lot of data digging and even more guesswork. With MiaRec, you can quickly and easily do a root-cause analysis so you will never miss a beat when someone asks "Why are there higher call volumes?" and many other questions.
Get To The Root Of Potential Problems, Instantly
Work Smart, Not Only Hard
Go beyond the usual metrics madness where you drown in data! With MiaRec, you can use machine learning and intelligent algorithms that will cut through the noise and visualize clearly what you need to know, so you can focus on building long-lasting customer relationships.
Work Smart, Not Only Hard
Streamline Processes & Drive Efficiency
With MiaRec's Live Monitoring, Automated Agent Scorecards & Evaluations, and many other features and industry best practices that will streamline your process, you will have better-trained agents, less turnover, and happier customers.
Streamline Processes & Drive Efficiency