The Contact Center Intelligence Platform Powered By AI
MiaRec features AI-powered Automated Quality Management (AQM) and Voice Analytics tools that help businesses improve customer experience, reduce operational costs, drive transformation, and increase sales.
Compliant, secure, and reliable call recording you can trust.
Automatic 100% or Selective Recording
Real-Time Dashboards and Reporting
File Integrity Checks (Watermarking)
Search, Share, Download, and Import/Export Audio Files
On-Demand Recording with Lookback Technology
Easily evaluate and live monitor your (remote) agents.
Everything included in Call Recording
Agent Evaluation (Customizable Scorecards)
Quality Management Reporting
Get actionable customer insights from your contact center.
Everything included in Call Recording & Quality Management
Speech-to-Text Transcription
Automatic Keyword Extraction
Explore our Platform Add-Ons
Screen Recording
Simultaneously record multiple screens while call recording.
Screen Recording
AI-based Call Summary
Automated Call Summary feature leverages AI to automate after-call workflows.
Built-in Security Features Included in Every MiaRec Product
256-Bit Encryption
Rock-solid audio encryption functionality ensures that all audio recordings are stored securely.
256-Bit Encryption
Role-Based Access
Define user rights, such as playback, live monitoring, administration, and resources access.
Role-Based Access
Data Sovereignty
Data is compliantly and redundantly stored in accordance with data sovereignty requirements.
Data Sovereignty
Audit Trail
Identify and trace back any fraudulent internal activities and automatically log all activities, even administrative.
Audit Trail
Why Choose MiaRec?
Your call recordings are packed with raw customer data waiting to be unlocked and made accessible. MiaRec helps organizations streamline efficiency, enhance the experience between the company, agent, and customer, and realize better business outcomes with tailored insights powered by a native speech and AI/ML engine.
Get Started in Hours, Not Days
MiaRec cloud deployments are a game-changer for customers who prefer no-hassle deployment and cost-savings, i.e., no service demand on your IT staff, no cost of redundant backup, and resilient system assurance, as well as unlimited scalability and maximum accessibility.
Unlimited Scalability and Maximum Accessibility
Redundancy and Resiliency
Watertight Security
A contact center generates, manages, and stores lots of sensitive customer data and could, if not managed correctly, become a weak link in an organization's security and compliance structure.
By choosing MiaRec, you invest in a secure, compliant, and reliable Contact Center Intelligence Platform that you can trust to have your back at all times.
Easy and Rapid Keyword and Topic Customization
Easy and rapid keyword customization through our native speech and AI engines allows you to start tracking, analyzing, and alerting staff. Provide your contact center the agility required to meet expectations and deliver best-in-class experiences in any situation.
Instantly Create and Track New Topics and Alerts
Custom Fields and Field Visibility
Leave the Complexity to Us
Our streamlined user interface is designed to maximize ROI, minimize training time, and offer the shortest time to value on the market.
No Certification or Specialization Needed
"We were fortunate enough to find MiaRec over five years ago when our existing Call Recording solution was not advancing in capabilities at the speed we needed. From the beginning, MiaRec was fantastic to work with, very responsive, and provided exceptional technical support. Their ability to provide partitioning per Partner/Customer has been a key capability in our wholesale model. The feature/functionality of the MiaRec platform has consistently exceeded our customers' expectations.

Advanced functions like Screen Recording and CRM integration have helped set us apart from much of the competition. We highly recommend MiaRec and their awesome team. They have been a fantastic technology partner for both our Reinvent Wholesale and Saddleback Retail UCaaS business."

Ray Napoletano
VP of Sales - Reinvent Telecom
We needed a platform that went beyond basic interaction recording. We wanted a single solution that would provide usable customer service insight. We needed analytics tools to measure performance and customer sentiment. Most of all, the data had to be organized, easily accessed, and easy to understand without having to become experts in analytics."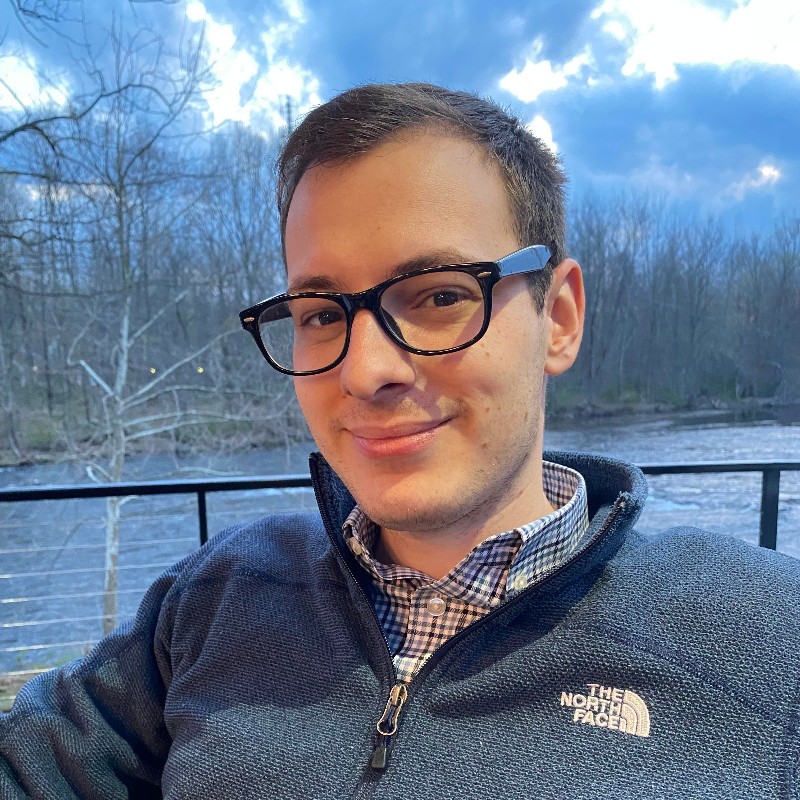 Jared Jenevein
IT Analyst - Companions & Homemakers
Jared Jenevein
"MiaRec allows us to simply and quickly record our agents, listen in real-time to live calls, and lightly integrate targeted search for call recordings from our CRM. We've been using it for years, and it has improved and grown over time to become a workhorse in our QA and compliance flows."

Paul McGurn
Telecommunications Architect, LogMeIn
"Highly impressed by MiaRec's expertise! We were able to very quickly install their solution and begin recording calls immediately. The process was very painless relative to a project of this scale. MiaRec has a highly intuitive interface that enabled us to expand the group of associates who can listen to recorded calls.

New users were provided access and were off and running without any need for further training. As the only source containing all of our customer calls, we have been able to use MiaRec to very quickly find and listen to any calls that require review."
Jim L.
Director of Contact Centers - Large US Retailer
Ready To Get Started?
Experience The Power Of MiaRec