By Job Role
For Compliance & Security Officers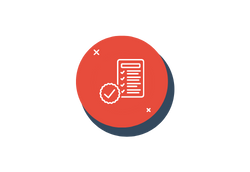 Reduced Compliance Risk Already Built In
Eliminate human error with MiaRec's built in security and compliance features, like automated call recording announcements for Cisco.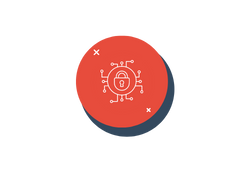 Water-Tight Data Security OOB
MiaRec is built-up from the ground up with maximum security in mind. This includes file encryption, watermarking, full audit logs, and much more.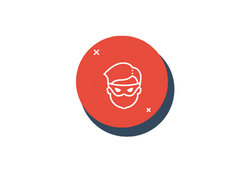 Multi-Front Fraud Prevention
MiaRec's extensive compliance and security features not only help you retrace your steps in case of fraud, but more importantly prevent it from happening in the first place.
Take A Closer Look
Click on the screenshots to explore some of our compliance and security features at your own pace.
Built-In Compliance & Security
Finally, A Contact Center Intelligence Platform You Can Trust
Is the looming threat of a security breach or compliance audits keeping you up at night? Are you constantly worried about data integrity or vulnerabilities? MiaRec's automated Quality Management and Contact Center Intelligence Platform is a unique solution on the market as it offers industry-leading compliance and security features.
Advanced High Availability
Operate at 100% reliability with our Advanced High Availability configuration and automatic failover Master-Master Server configuration.
Advanced High Availability
Recording Announcement
Eliminate human error by switching on MiaRec's automated call recording announcement for Cisco platforms (both in- and outgoing calls).
Recording Announcement
Granular Privileged Access
Give users the access they need while staying as safe as possible with MiaRec's role-based, granular, privileged access rights (fully customizable).
Granular Privileged Access
Live Monitoring
MiaRec allows you to live monitoring ongoing calls to providing instant guidance. This results not only in higher service quality but better trained agents.
Live Monitoring
Screen Recording
Automatically capture your agents' screens during call recording to identify security and compliance issues faster and more accurately.
Screen Recording
File Watermarking
MiaRec will automatically watermark all call recording files to ensure they are completely tamper-proof.
File Watermarking
Full Audit Trail
Faster identify any actions performed during a data breach or improper access with full audit logs, incl. accessing/listening to a recording, admin activities, and more.
Full Audit Trail
Flexible Retention Policies
Configure/manage your data storage according to your needs, e.g., delete data after 30 days, 90 days, one year, or five years or configure by department, i.e., finance, legal, helpdesk, etc.
Flexible Retention Policies
Industry & Regulatory Compliance
Confidently meet regulatory and corporate security requirements, including PCI-DSS, HIPAA, MiFID II, GDPR compliance, and others.
Industry & Regulatory Compliance
In The Cloud Or On-Premise
Depending on your needs and geographic hosting restrictions (i.e., data sovereignty in Switzerland), you can choose to implement MiaRec in the cloud or on-premise.
In The Cloud Or On-Premise
Monitoring & Alerts
Faster identify any abnormalities, e.g., customers calling about a suspicious email. MiaRec's Voice Analytics Keyword Spotting and Trend Analysis will alert you when a threshold is reached.
Monitoring & Alerts
Ready To Get Started?
Are you ready to see how MiaRec could transform your contact center to be more secure and compliant?