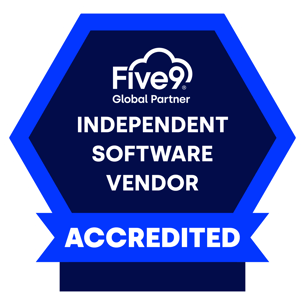 Compatibility
Five9 Intelligent Cloud Contact Center
MiaRec provides tightly integrated Workforce Engagement solutions that are 100% interoperable with the Five9 Intelligent Cloud Contact Center platform.
Maximize Efficiency and Business Agility with MiaRec and Five9
MiaRec and Five9 have made it easy to integrate the MiaRec platform with the Five9 Intelligent Cloud Contact Center to provide a perfect fit for organizations looking to for a cloud-based solution they can grow with.
The MiaRec platform offers secure and easy access to evaluate, automate, and extract tailored intelligence from your Five9 calls. MiaRec offers live monitoring, screen recording, sentiment analysis and agent evaluation tools and automatic call scoring to help streamline your QA workflow and provide complete visibility into your customer interactions.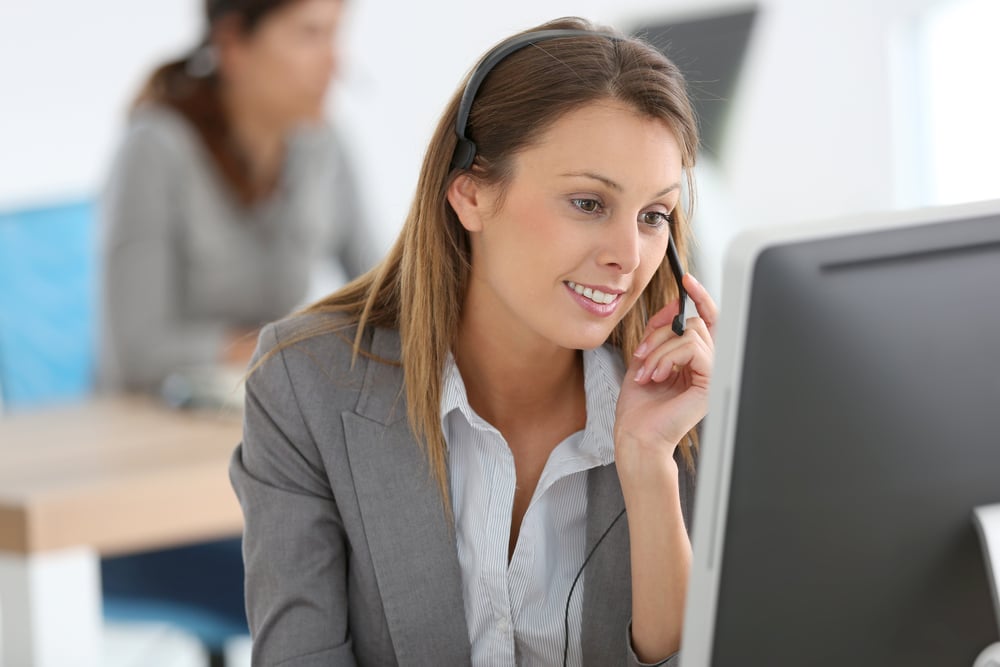 Seamless Integration
MiaRec's seamless integration through the Five9 allows for easy, secure access to the tools contact centers need to record their customer interactions and transform their operations.
Seamless Integration
Boost VOC Metrics
Leverage the latest in AI capabilities such as sentiment analysis, automatic call scoring, and trend analysis to boost performance metrics and capture the voice of your customer.
Boost VOC Metrics
Rapid Deployment
Customers can order and configure the MiaRec Workforce Engagement platform in the Five9 Web Admin Console and get started in less than 24 hours.
Rapid Deployment
No Expertise Necessary
MiaRec's intuitive UI provides a truly user-friendly experience, eliminating the complexity for administrators and maximizing ROI with minimal agent training and onboarding times.
No Expertise Necessary
Centralized Management
Manage your MiaRec Administration portal from any device, anywhere with web-based centralized management.
Centralized Management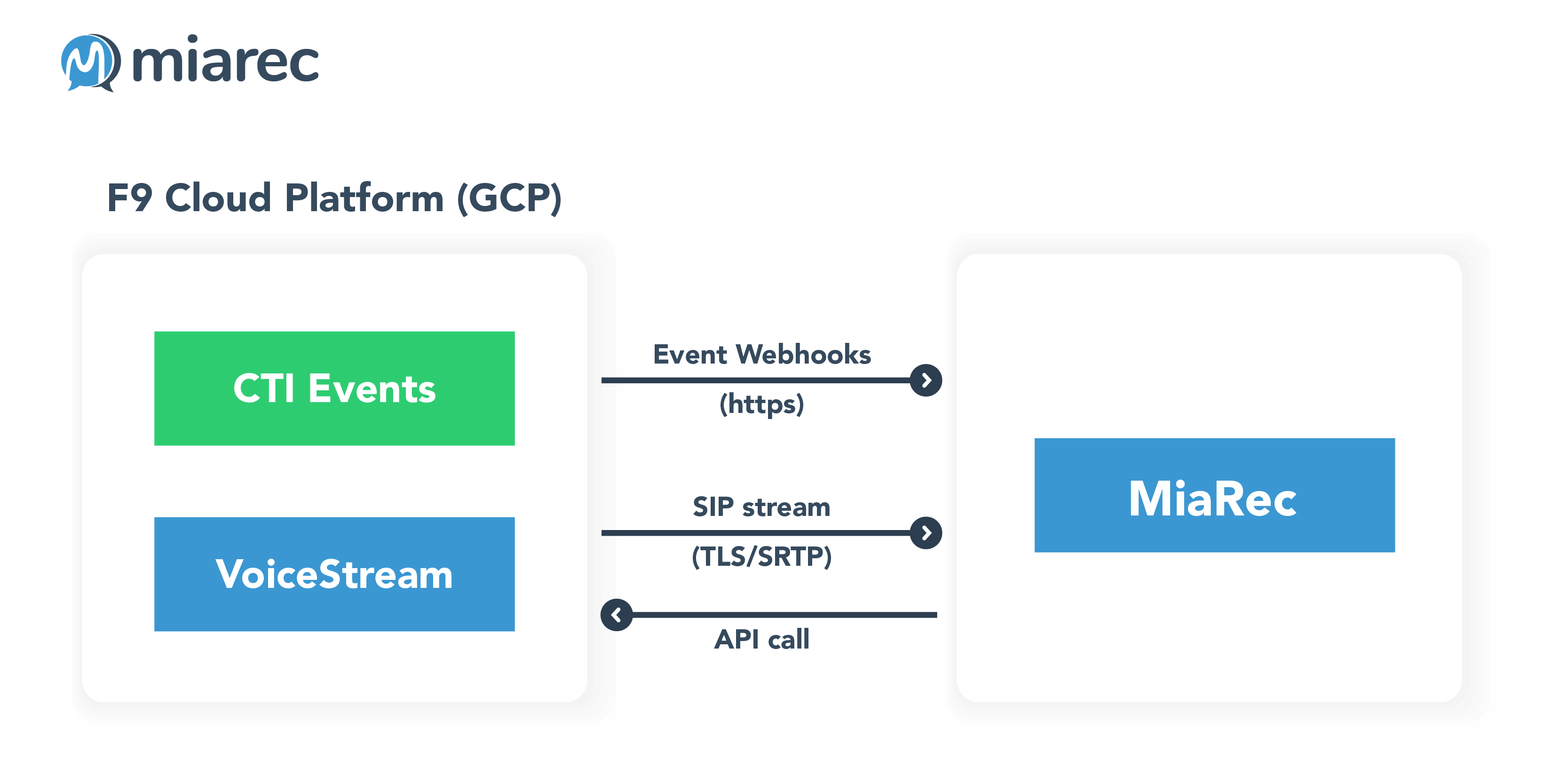 How It Works
The MiaRec solutions platform leverages Five9 VoiceStream and is integrated with Five9 through a SIP stream connection. The integration uses SIP Protocol with a SIP stream for Agent & a separate SIP stream for the caller. CTI events are mapped to real-time audio streams using domain and call ID present in both SIP headers and call event metadata.
Five9 Intelligent Cloud Contact Center License
Five9 Intelligent Cloud Contact Center License
What's Next?
Experience The Power Of Five9 & MiaRec In Action!
Schedule a personalized demo today to see first-hand how powerful Five9 and MiaRec can be together.