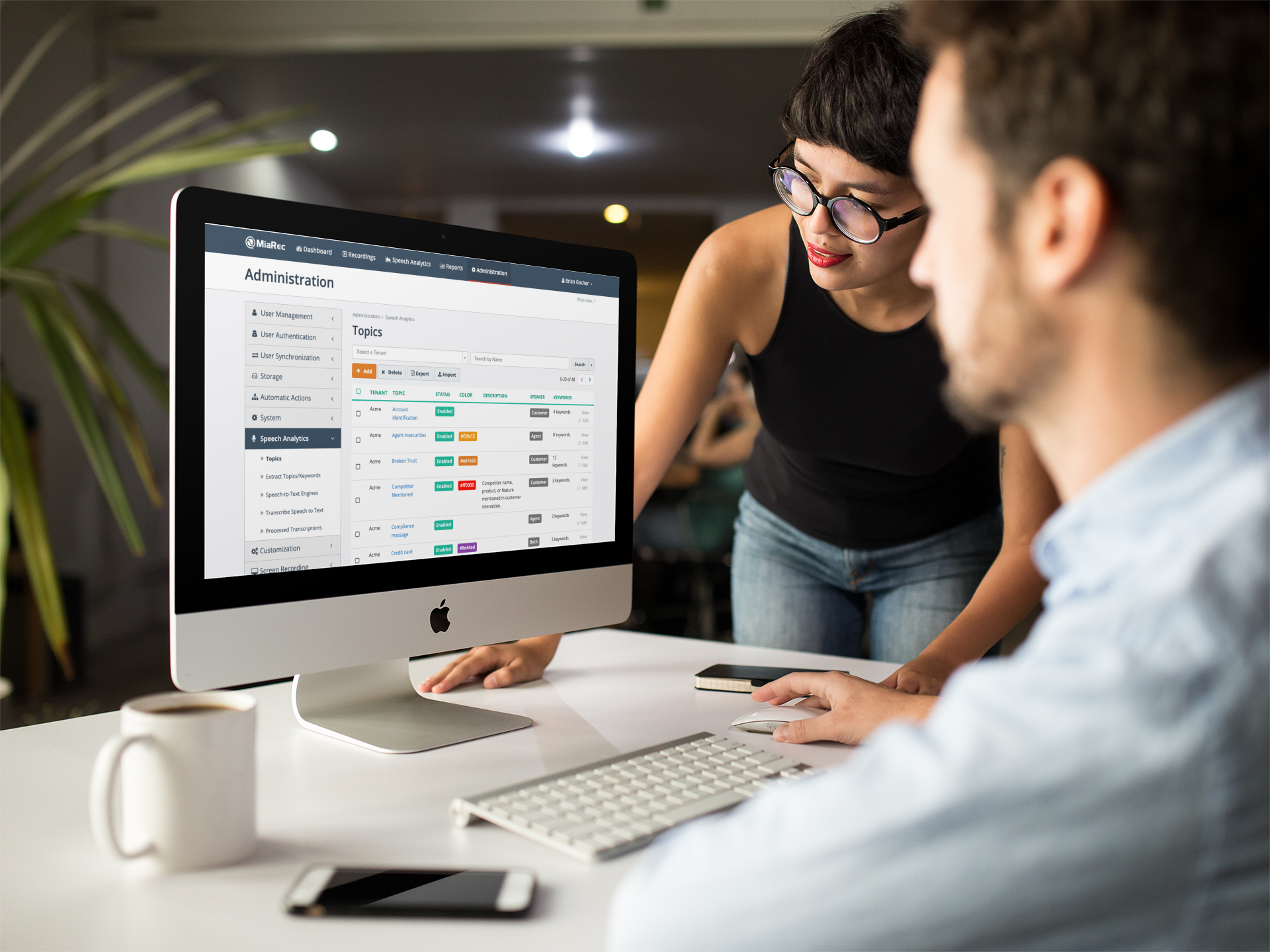 Our Solutions
MiaRec is a global provider of Automated
Quality Management and Conversational
Intelligence solutions that enable businesses to maximize contact center efficiency, improve customer experience, and drive digital transformation by transforming inaccessible call center data into valuable customer insights — all while being compliant, secure, and reliable!
Founded in 2013 by Gennadiy Bezko, the
Campbell, CA-based company serves more than 1,000 healthcare organizations, financial institutions, government agencies, and other
customer-first companies in 56
countries.
Our Mission
MiaRec's mission is to empower organizations with tools that enhance the relationship between company and customer by transforming data into insight.
Our Vision
MiaRec revolutionizes the way companies listen to and learn from their customers through the power of voice technology.
Company Milestones
How It All Started & Where We Are Today
2013
MiaRec Was Founded
MiaRec is founded by Gennadiy Bezko. MiaRec launches a softphone and releases our first versions of Call Recording software including MiaRec Solo (for individuals and small businesses) and MiaRec Business (for companies)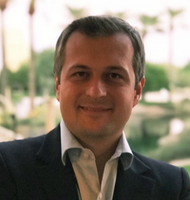 2015
MiaRec 5.0 Launched
MiaRec version 5.0 released with new web-based UI and administration, dashboard, advanced search and basic reporting.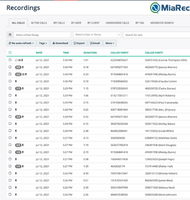 2016
Quality Management Introduced
Quality Management tool for Contact Centers was added to complete MiaRec's Call Recording offering. It includes Live Monitoring, Screen Capture, and Agent Evaluations with fully customizable scorecards.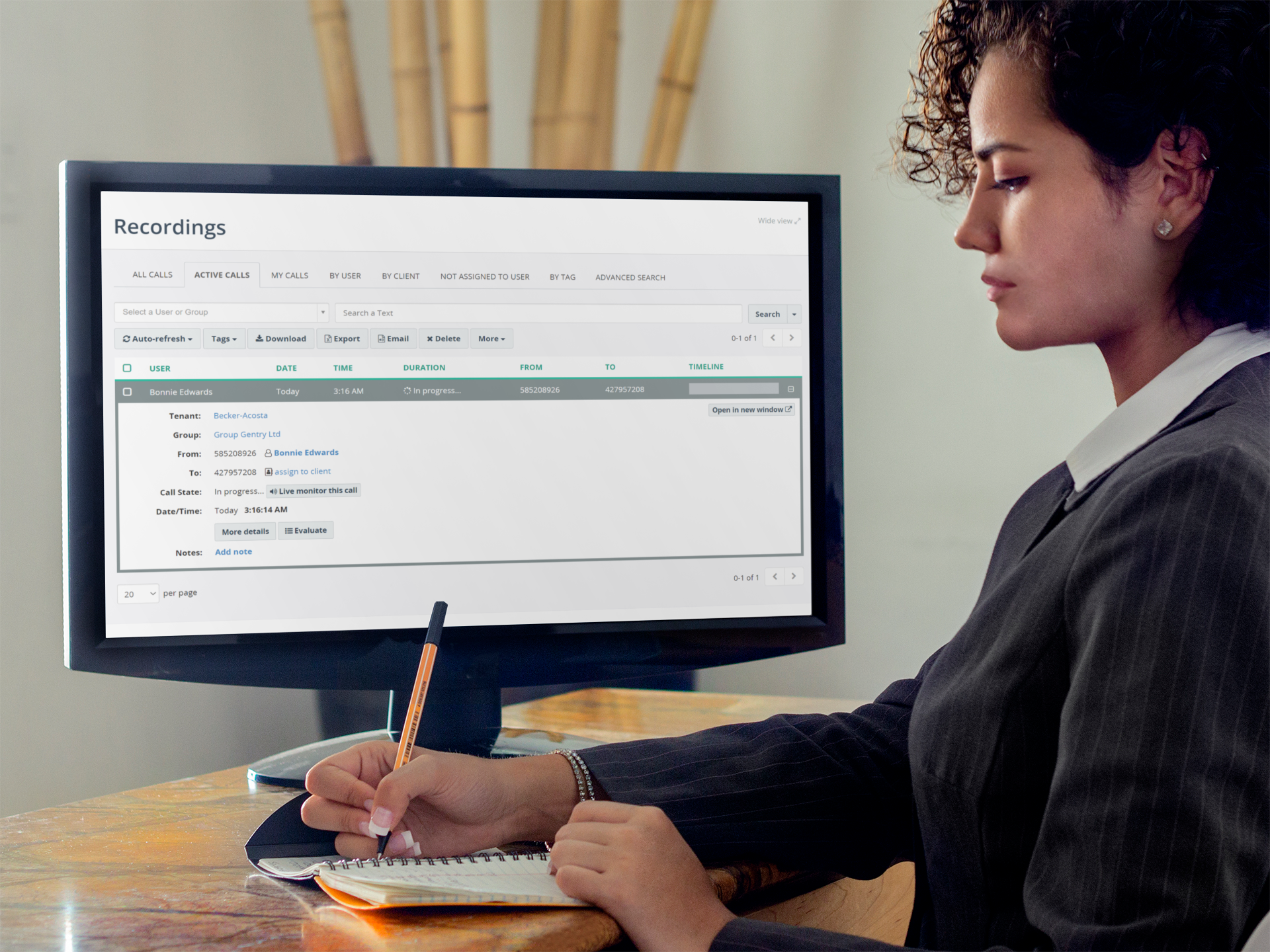 2017
Multi-Tenant & Certificated Integrations
MiaRec releases a multi-tenant solution for telecom service providers and undergoes compatibility certification with leading telecom phone system vendors including Cisco, Broadsoft, and Metaswitch.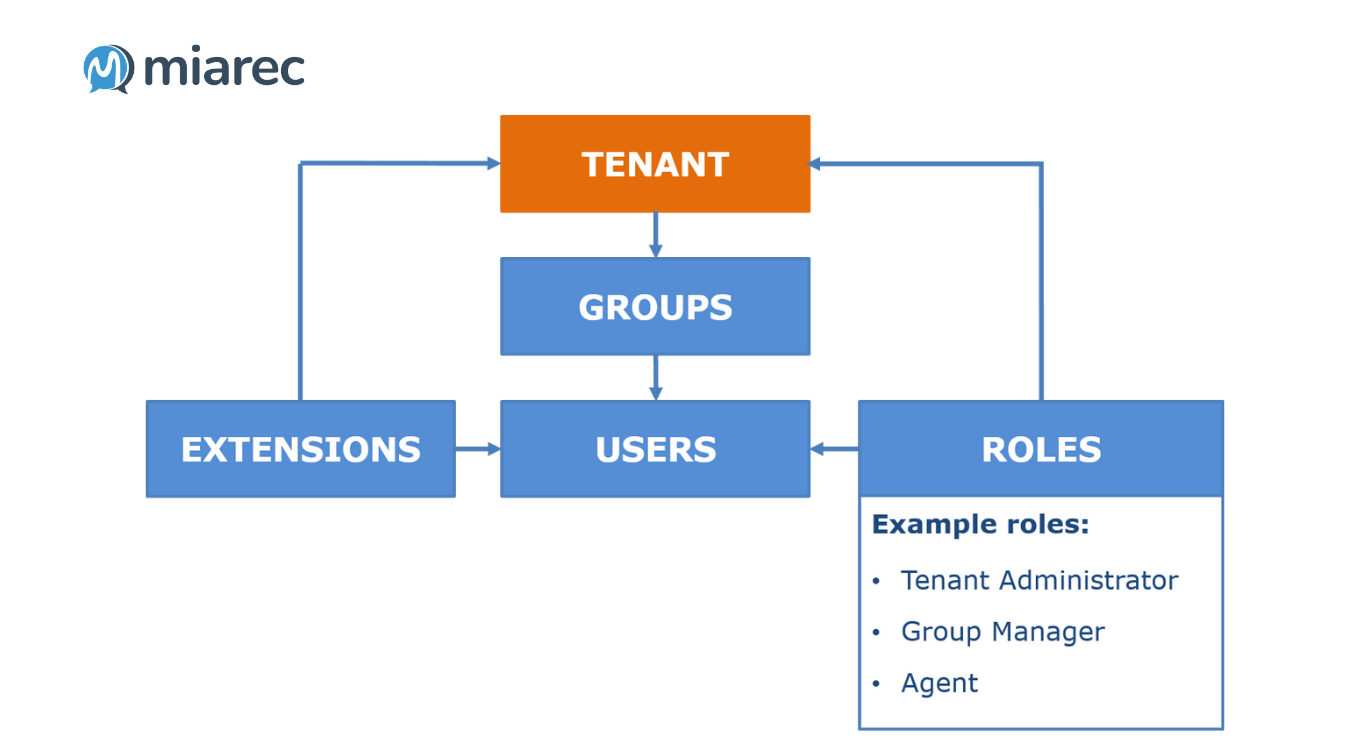 2018
QA & Compliance Enhancements
MiaRec adds Automatic Scorecards and Performance Reporting functionality to enhance the Workforce Optimization Suite for Contact centers. MiaRec launches Automatic Recording Announcement for Cisco to help customers comply with two-party consent legal requirements.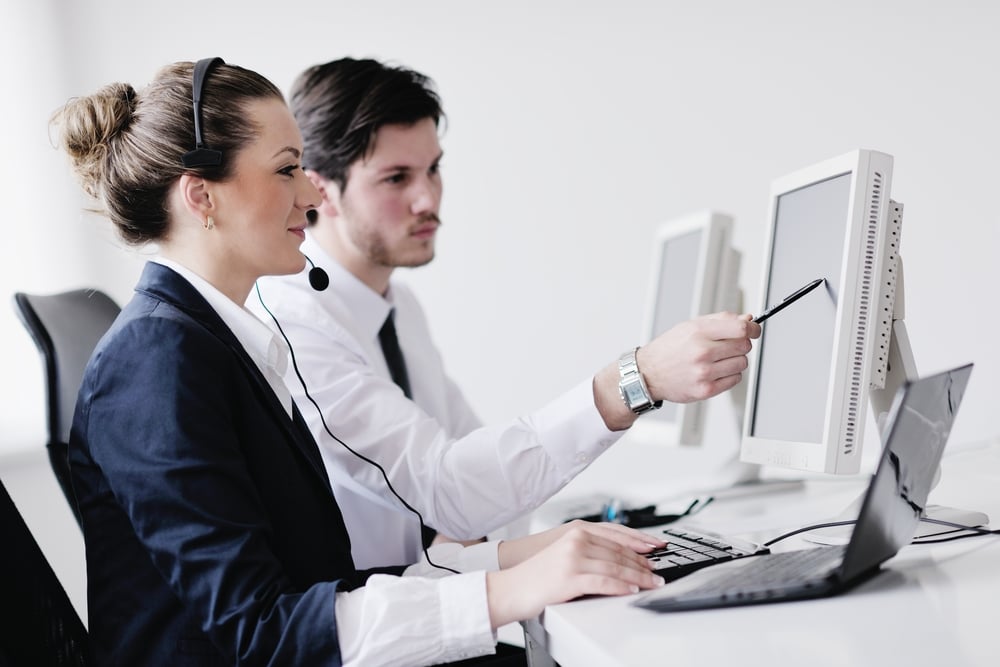 2019
MiaRec In The Cloud
MiaRec launches Cloud offering of its award-winning solutions.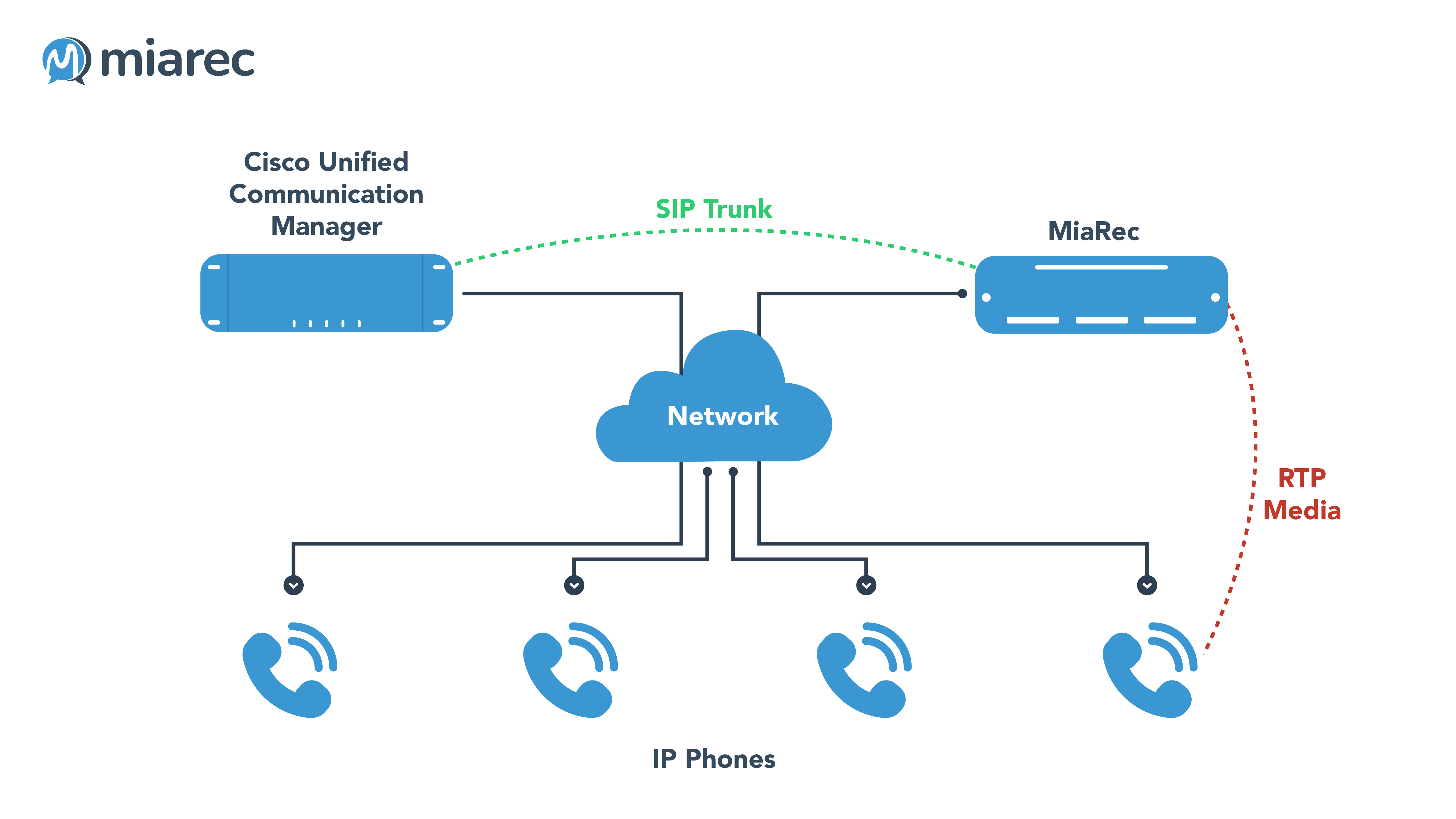 2020
Continued Growth
MiaRec doubles revenue and continues to grow the team and customer base both internationally and within the US.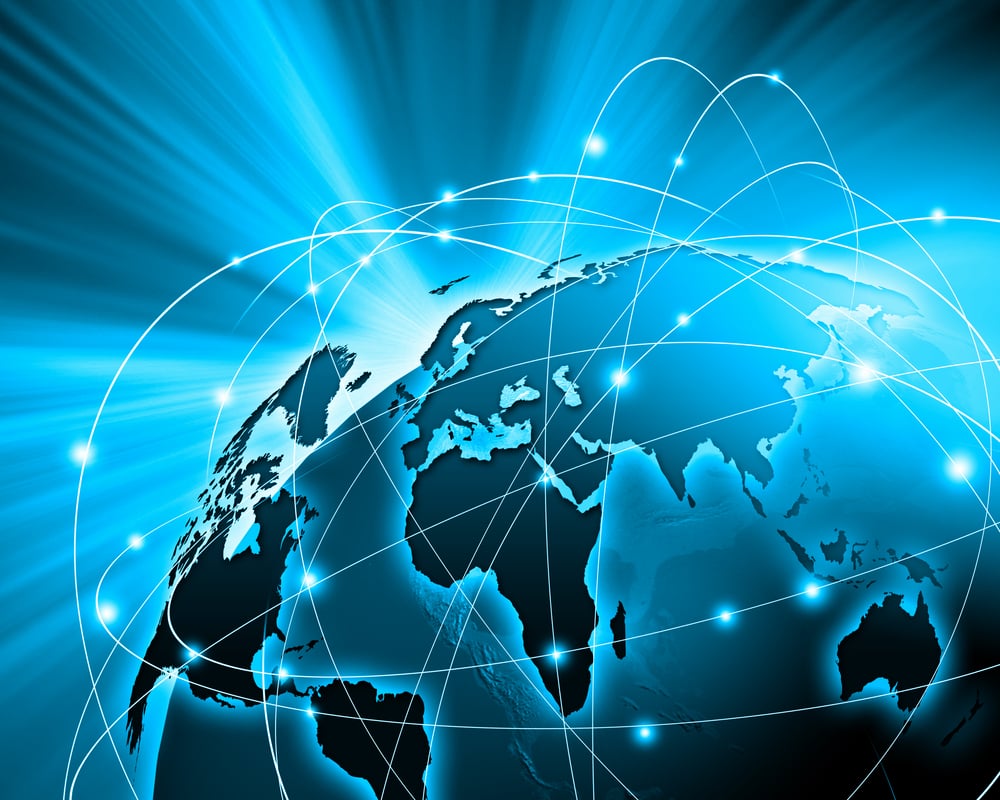 2021
Voice Analytics
MiaRec introduces its AI-driven Voice Analytics functionality, including keyword spotting, topic trend analysis, and much more
—completely changing the game in call recording and quality management.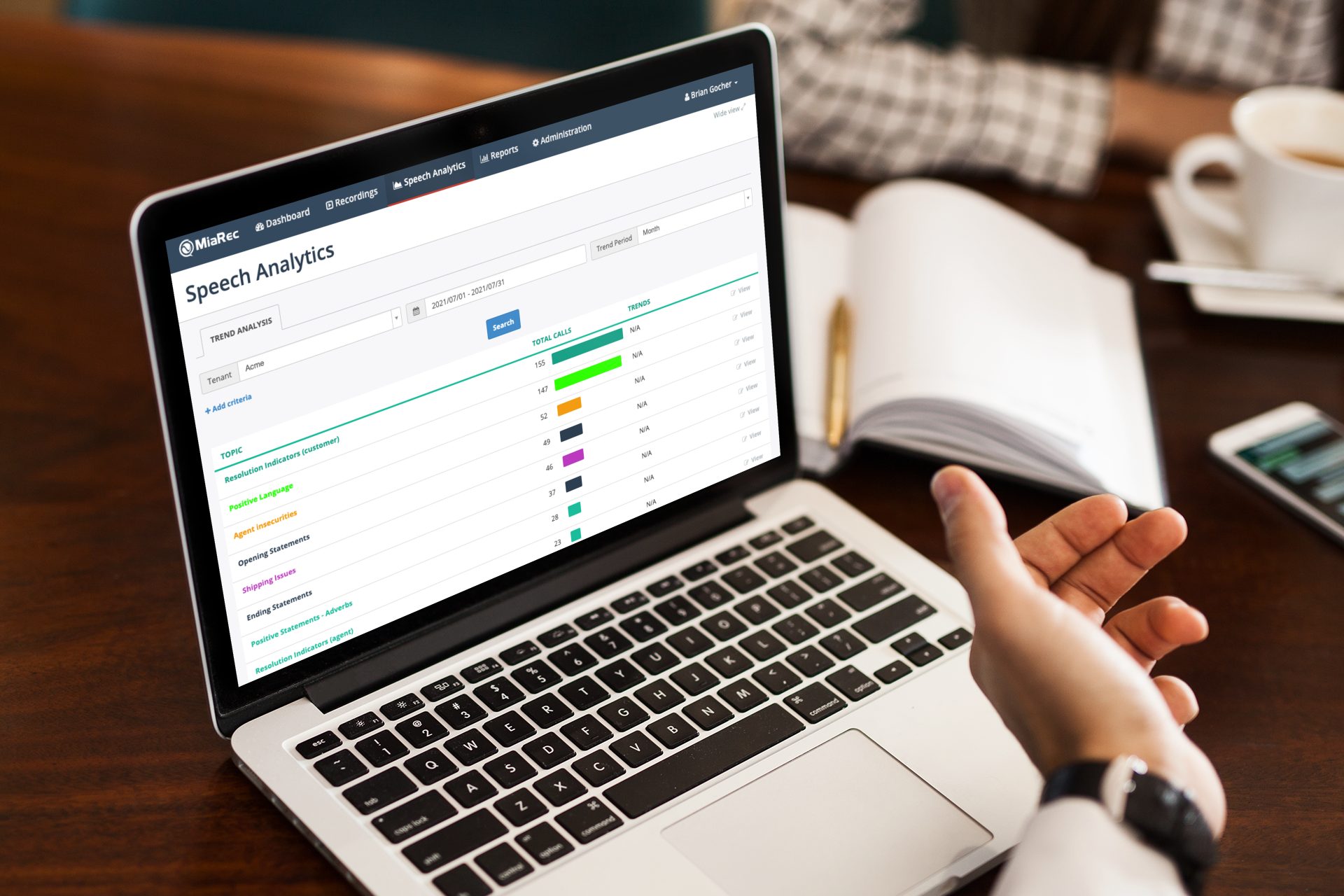 2022
Microsoft Teams Support
MiaRec for Microsoft Teams is released with full functionality to accommodate back-office compliance recording and humanize call data across the contact center.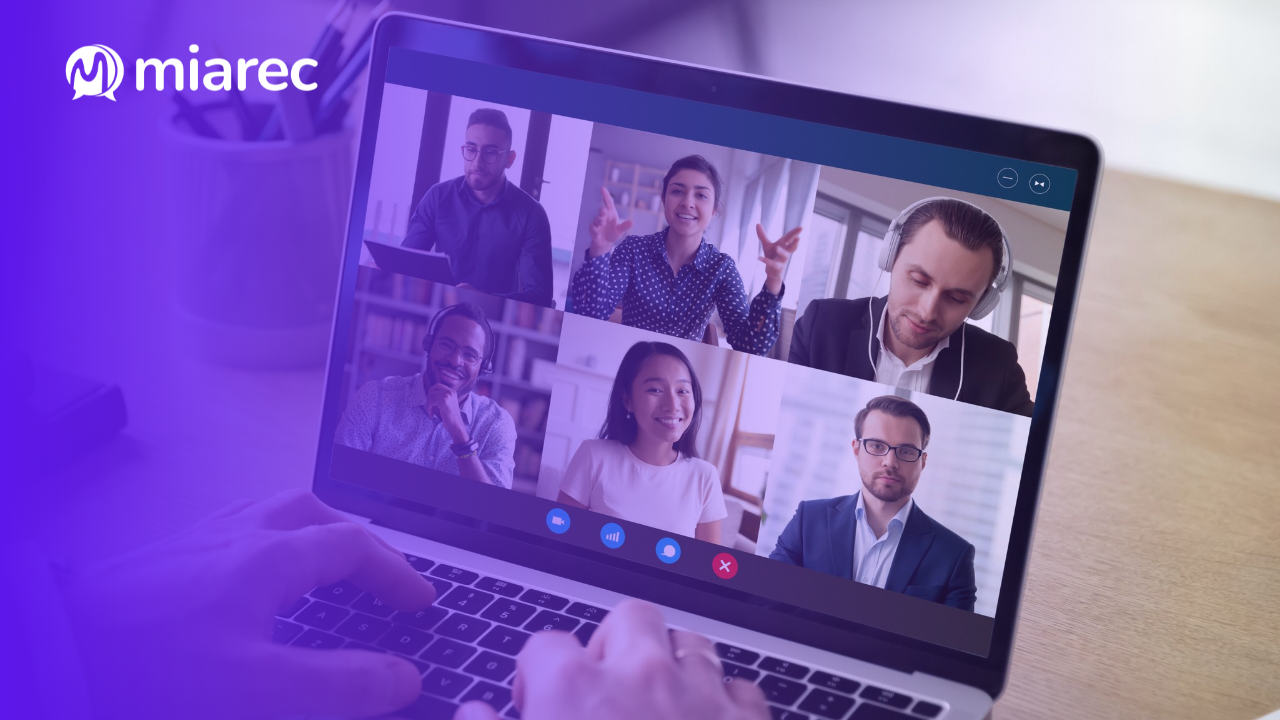 2022
Customer Sentiment Analysis
MiaRec introduces Customer Sentiment Analysis including the ability to automatically score customer sentiment across an entire call volume and track how customer sentiment trends throughout a call.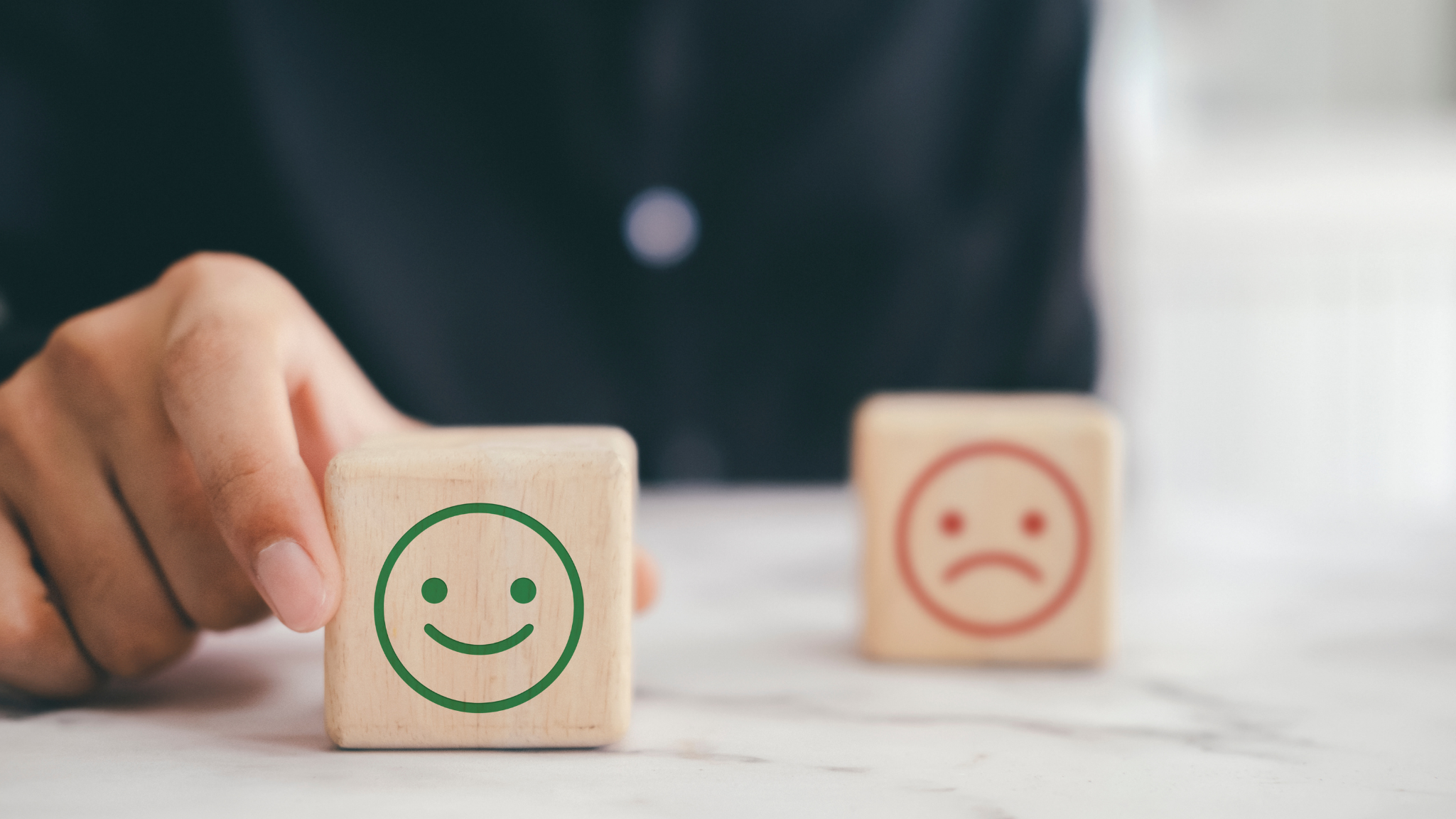 2022
Five9 Partnership
MiaRec announces partnership with Five9 allowing customers to easily integrate with the Five9 Cloud Contact Center through the VoiceStream platform. MiaRec joins the Five9 CX Marketplace to offer plug and play deployment.

2022
Sentiment Analysis Dashboard
MiaRec introduces its Contact Center Sentiment Analysis Dashboard and Reporting features allowing for granular visibility across 100% of customer interactions.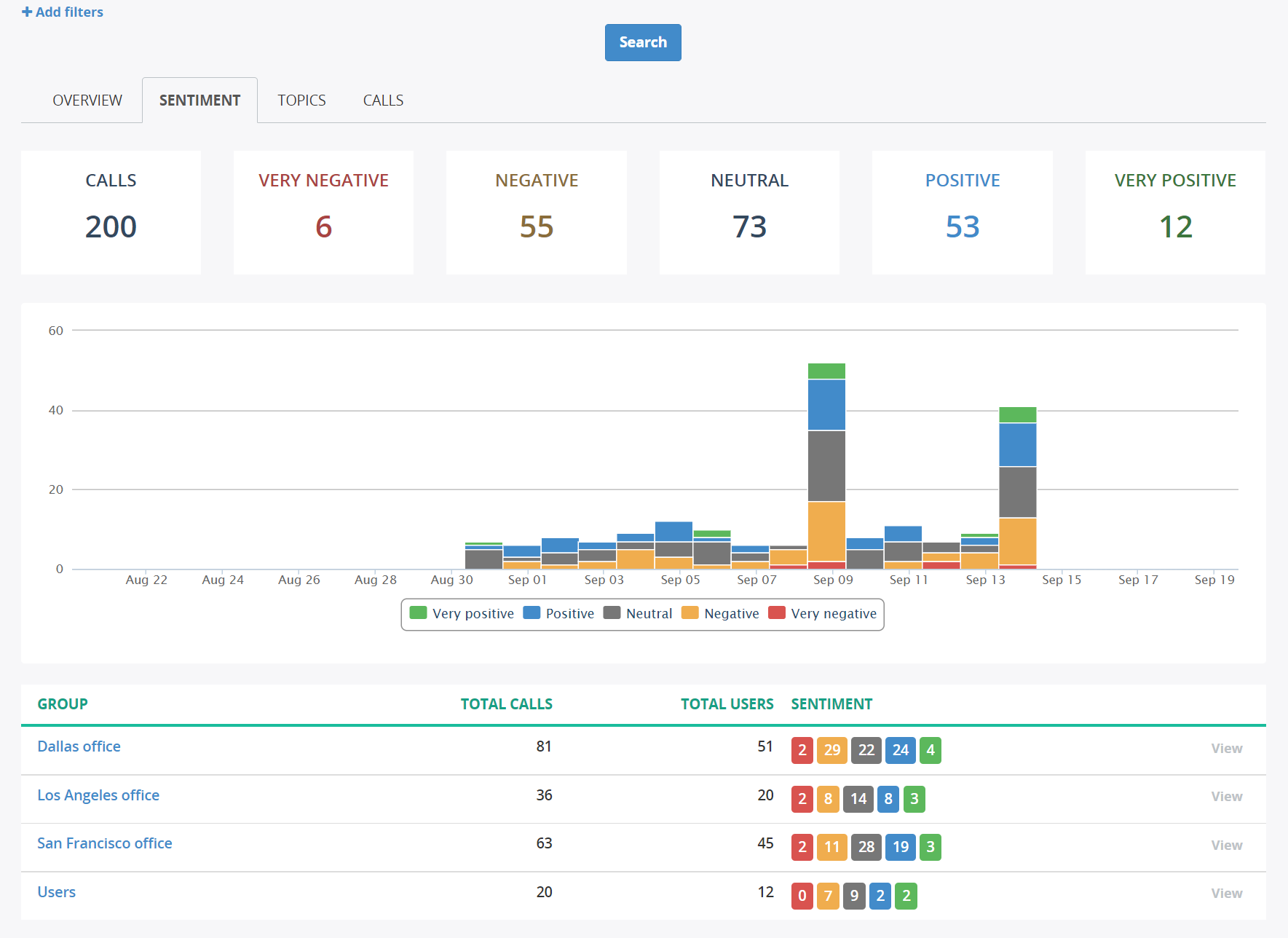 January 2023
Automatic Data Redaction
MiaRec announces its latest product release featuring AI-Driven Data Redaction capabilities designed to help contact centers scale compliance their workflows and protect sensitive customer information.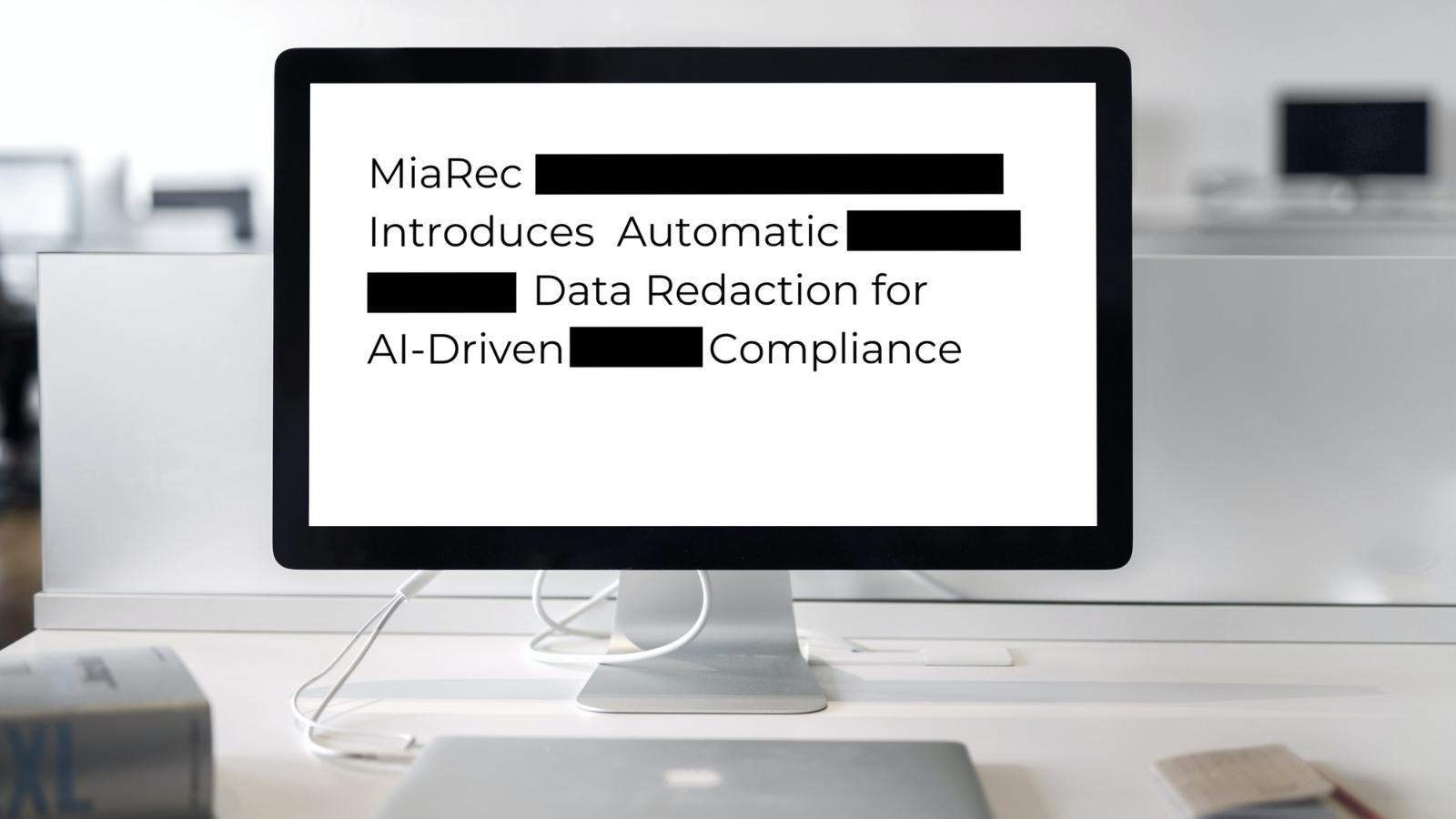 February 2023
WebEx Contact Center by Cisco
MiaRec expands its long-standing partnership with Cisco, launching integration for WebEx Contact Center by Cisco. The integration will be showcased an easily accessible for all WebEx customers through the WebEx AppHub.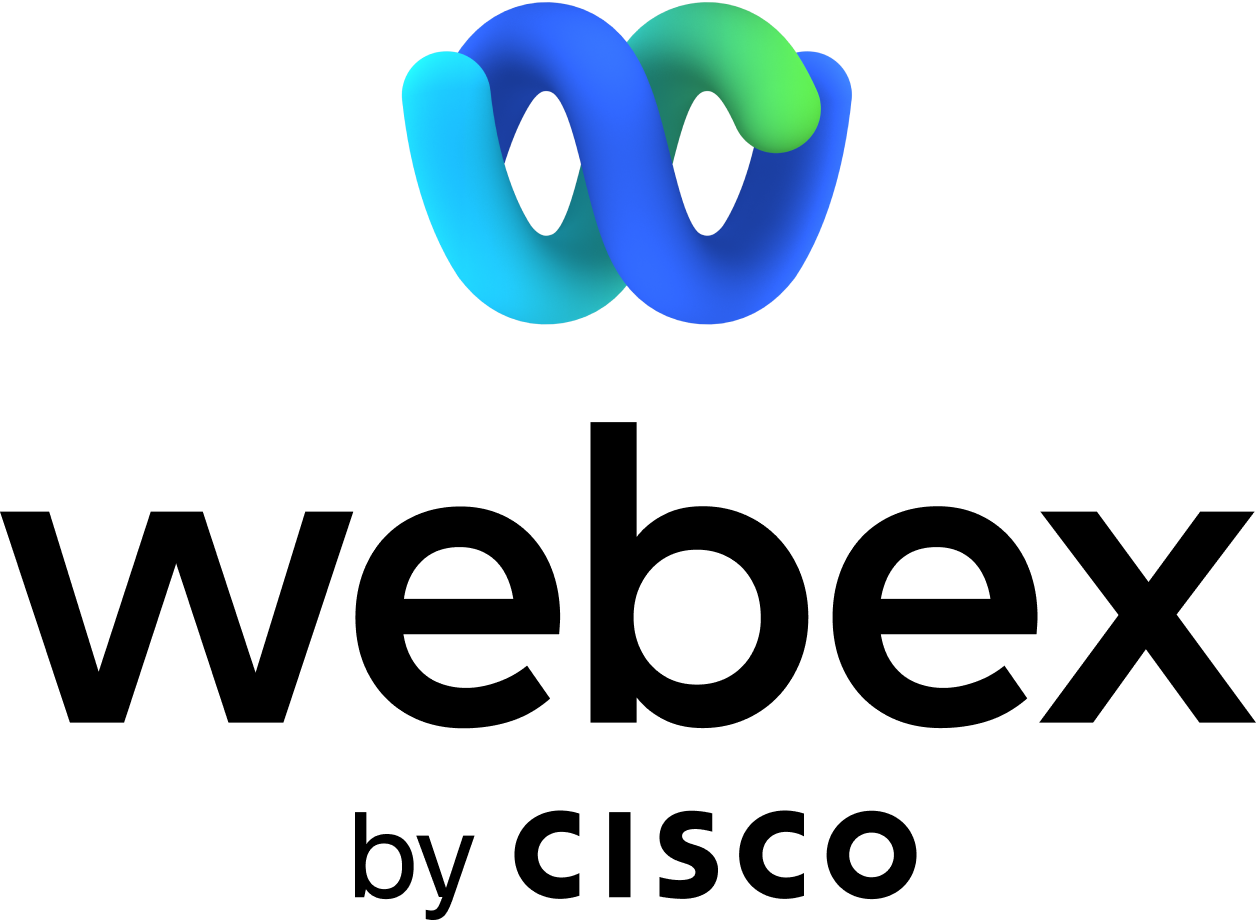 April 2023
AI-based Auto Call Summary
MiaRec Introduces AI-driven Automatic Call Summary Feature Powered by ChatGPT. The new auto call summary capability summarizes every call automatically, empowering contact centers with consistent and accurate notes. Call Summary makes every call more efficient and every agent more productive.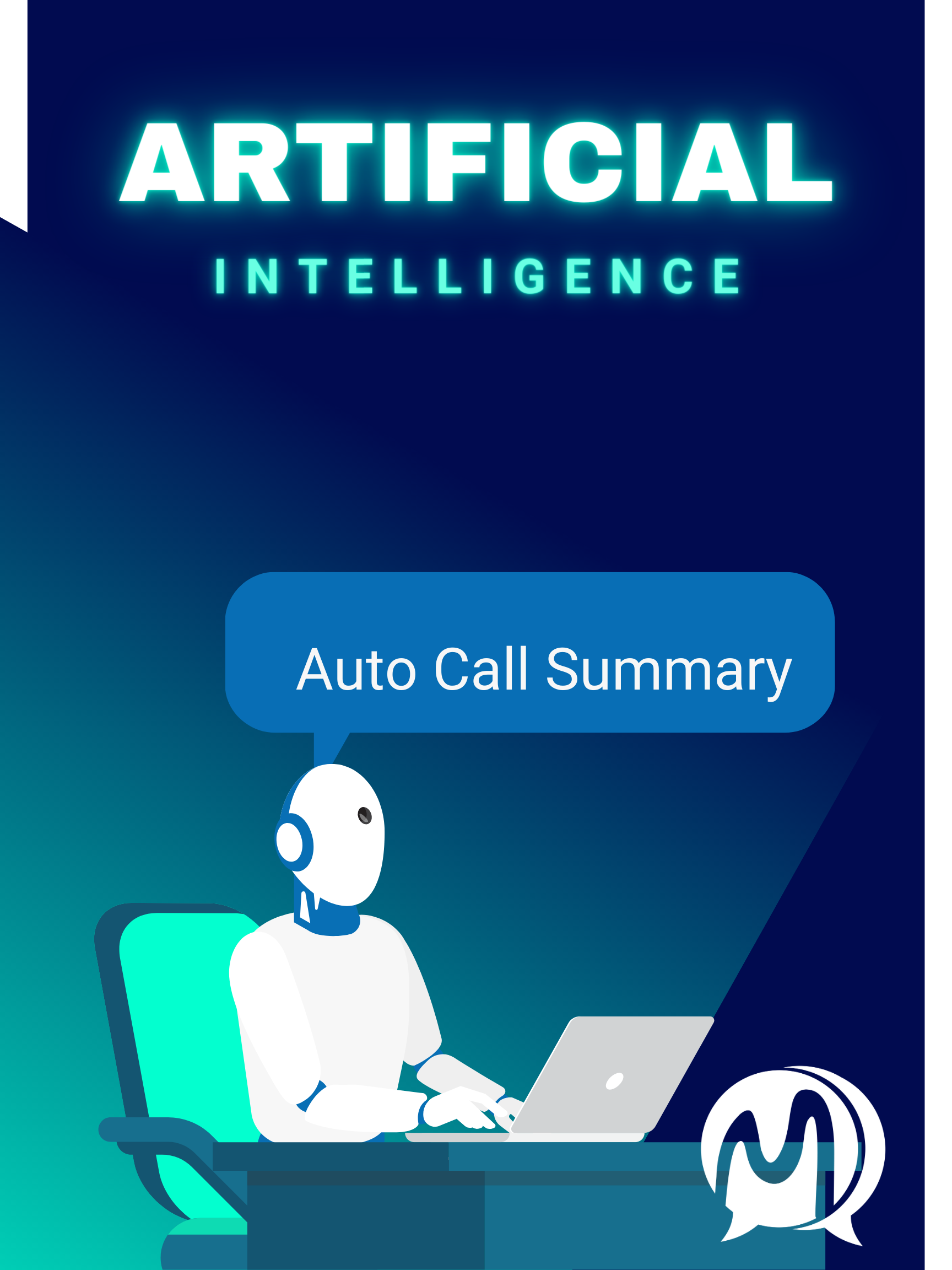 Our People Are Our Greatest Asset
Want to join our team? We are always looking for outstanding talent.