Please note: this is legacy documentation. Please check out https://docs.miarec.com/all/ for the most up-to-date documentation and user guides.
By default, the ESET Smart Security 4 firewall blocks remote VoIP traffic and prevents call recording capability.
In order to change this behavior, please, do the following:
1) Open Settings of ESET Smart Security 4 and choose "Setup" from the left pane.
2) Click on "Toggle Advanced mode" (see below screenshot)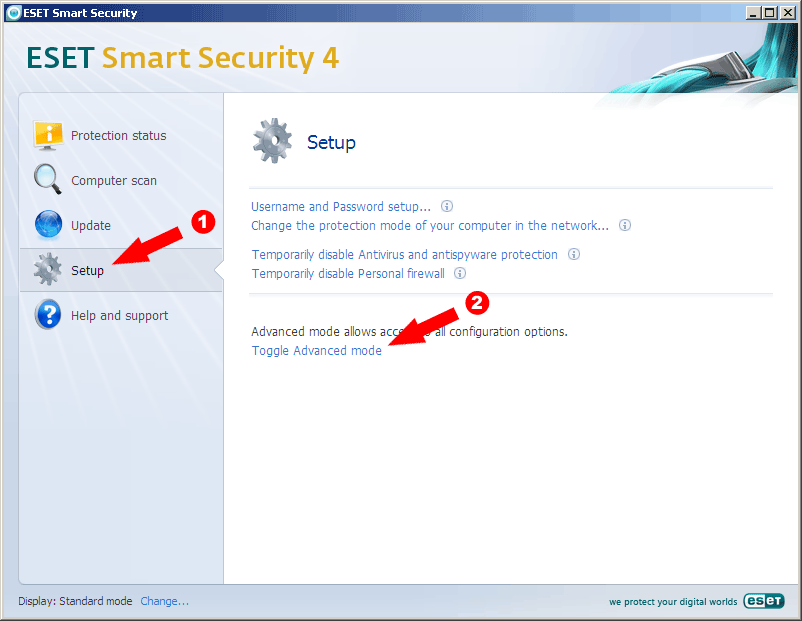 3) Click on "Personal firewall" in the left pane.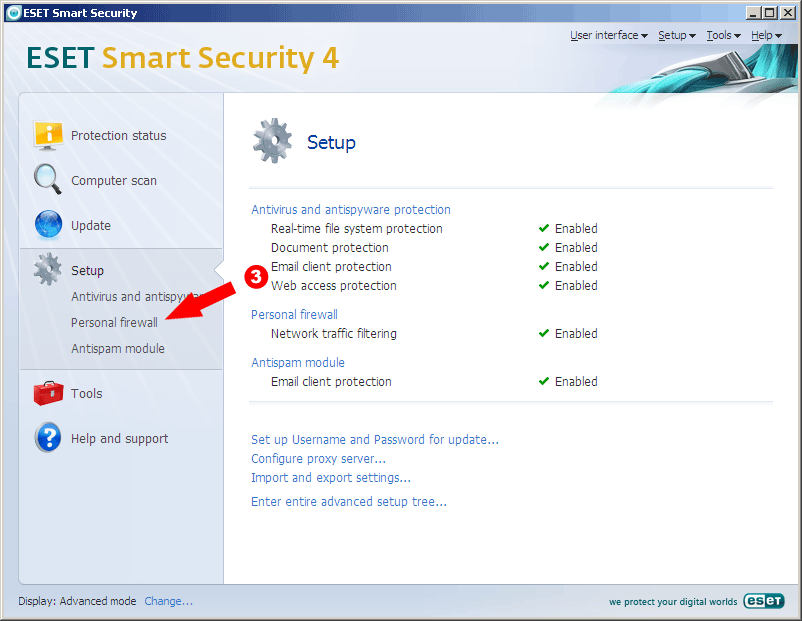 4) Click on "Advanced Personal firewall setup..."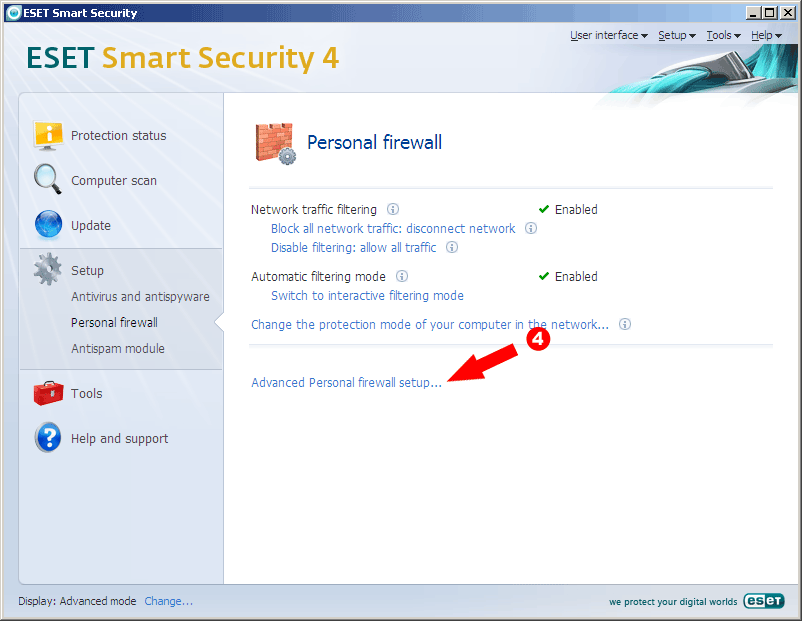 5) On the left pane choose "IDS and advanced options" under "Personal firewall".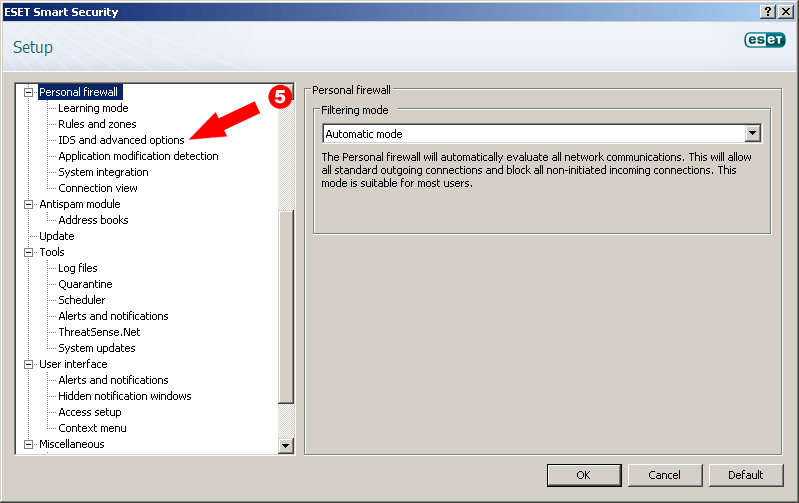 6) Make sure that "Enable communication for bridged connections" is checked.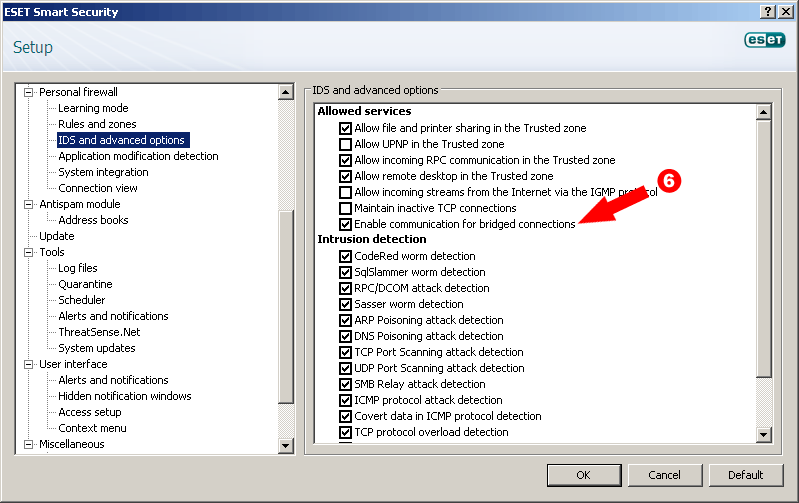 7) Click the OK button to save changes.
Now MiaRec should be able to record your calls.
Should you have any problem or question, please, contact our technical support.