Asterisk Call Recording Solution
Please note: this is legacy documentation. Please check out https://docs.miarec.com/all/ for the most up-to-date documentation and user guides.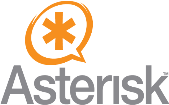 MiaRec is compatible with Asterisk open-source PBX and other Asterisk-based telephone systems, like Digium Switchvox, Fonality Trixbox etc.
MiaRec uses unobtrusive packet sniffing technology for recording calls of Asterisk. Following protocols are supported by MiaRec: SIP, H.323, Cisco Skinny and MGCP. Whenever Asterisk call recording solutions operate with one of these signaling protocols, the calls can be recorded by MiaRec.
The Port Mirroring function should be configured on the switch (see What is Port Mirroring?).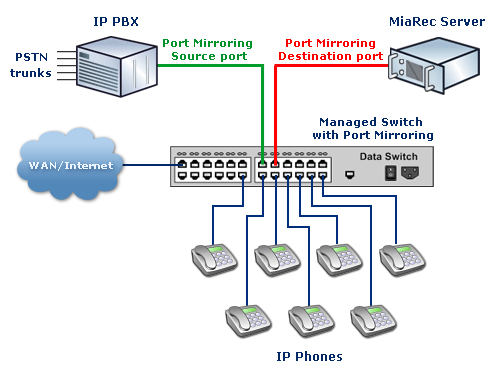 Connect Asterisk IP PBX through a switch, which supports port mirroring (as shown on the network diagram).
Configure port mirroring on that switch according to the following instructions:
Asterisk port should be configured as a

source

for port mirroring sessions.
MiaRec

port should be configured as a

destination

for port mirroring sessions.
Such configuration will allow call recording on Asterisk.