Humanize Your Contact Center Data With MiaRec
Organizations are drowning in contact center data yet are starving for customer insights. MiaRec not only provides secure, compliant, and reliable call recording, but also smart AI-driven tools to unlock and humanize your data.
More Than Just Call Recording
Explore Our Workforce Engagement Suite
MiaRec offers a one-stop-shop solution that allows your organization to switch modules on as the organization grows and scales. This way, your Workforce Engagement solution adjusts to your business needs and can be expanded as you grow.
Call Recording
Compliant, secure, and reliable call recording you can trust.
Call Recording
Quality Management
Easily evaluate, score, and live monitor your (remote) agents.
Quality Management
Voice Analytics
Get actionable customer insights from your contact center.
Voice Analytics
Security & Compliance Add-On
For customers with added security/compliance regulations.
NEW: MiaRec Announces Customer Sentiment Analysis
MiaRec now provides meaningful sentiment scores for 100% of a company's recorded interactions. Use advanced machine learning and artificial intelligence to detect and visualize customer sentiment based on keywords and phrases used by customers and agents. Learn More →
How Can We Help?
Business Problems We Help Solve
Don't Just Take Our Word For It
1000+ Customers Worldwide
MiaRec is trusted by more than a thousand organizations across the globe, including telecom service providers, healthcare institutions, financial service providers, government agencies, and many others.













"We were fortunate enough to find MiaRec over 5 Years ago when our existing Call Recording solution was not advancing in capabilities at the speed we needed. From the beginning MiaRec was fantastic to work with, very responsive and exceptional technical support. Their ability to provide partitioning per Partner/Customer has been a key capability in our wholesale model. The feature/functionality of the MiaRec platform has consistently exceeded our customers expectations.

Advanced functions like Screen Recording and CRM integration have helped set us apart from much of the competition. We highly recommend MiaRec and their awesome team, they have been a fantastic technology partner for both our Reinvent Wholesale and Saddleback Retail UCaaS business."

Ray Napoletano
VP of Sales - Reinvent Telecom
We needed a platform that went beyond basic interaction recording. We wanted a single solution that would provide usable customer service insight. We needed analytics tools to measure performance and customer sentiment. Most of all, the data had to be organized, easily accessed, and easy to understand without having to become experts in analytics."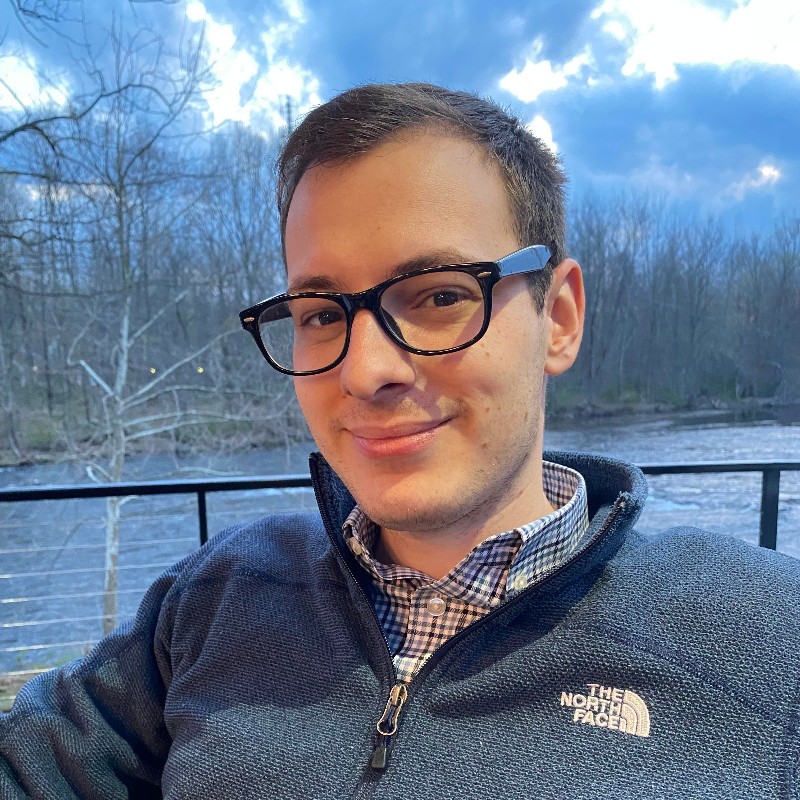 Jared Jenevein
IT Analyst - Companions & Homemakers
Jared Jenevein
"MiaRec allows us to simply and quickly record our agents, listen in real-time to live calls, and lightly integrate targeted search for call recordings from our CRM. We've been using it for years, and it has improved and grown over time to become a workhorse in our QA and compliance flows."

Paul McGurn
Telecommunications Architect, LogMeIn
"Highly impressed by MiaRec's expertise to very quickly install their solution and begin recording calls immediately. The process was very painless relative to a project of this scale. MiaRec has a highly intuitive interface that enabled us to expand the group of associates who can listen to recorded calls.

New users were provided access and were off and running without any need for further training. As the only source containing all our customer calls, we have been able to use MiaRec to very quickly find and listen to any calls that require review."
Jim L.
Director of Contact Centers - Large US Retailer
From Our Blog
The Latest News
Want To Know More?
Schedule A Demo
Our more than 1,000 customers worldwide love MiaRec because it is so feature-rich, yet very intuitive and easy-to-use. Schedule a personalized demo to experience MiaRec firsthand.