Optimize Your Contact Center.
Elevate Customer Experiences.
Improve Business Outcomes.
MiaRec is a Contact Center Conversational Intelligence Platform designed to help contact centers win back time, improve customer service, and increase revenue with best-of-breed Voice Analytics and (AQM) Automated Quality Management.
Don't Just Take Our Word For It
500+ Customers Worldwide
MiaRec is trusted by more than a thousand organizations across the globe, including telecom service providers, healthcare institutions, financial service providers, government agencies, and many others.













NEW: MiaRec Announces Integration with WebEx Contact Center by Cisco
MiaRec has announced its newest integration with Cisco. The MiaRec Conversation Intelligence & Automated Quality Management (AQM) Platform with the Cisco WebEx Contact Center, Cisco's next-generation cloud contact center solution. Cisco WebEx Contact Center customers now have the ability to quickly and easily integrate with all of the advanced capabilities of MiaRec Cloud.
How Can We Help?
Business Problems We Help Solve
Win Back Your Time
MiaRec is the best way for contact centers to maximize efficiency and win back time from manual workflows and limited visibility.
Automatically Score Sentiment and Evaluate 100% of Your Customer Interactions
Identify Call Drivers and Rapidly Alert Staff to Improve SLA
Identify Contact Center Needs & Opportunities
Enhance the experience between the company, customer, and agent through the insights hidden in your customer interactions. MiaRec offers contact centers the visibility they need to deliver consistent, valuable insight for both managers and agents. Automatically score and provide immediate personalized feedback for every customer interaction.
Enhance Agent Training and Onboarding
Boost Performance Metrics
Effortlessly Monitor Script Adherence
Confidently Action Feedback & Insight
MiaRec provides business leaders across the organization with easy access to the data they need to drive transformation and action reliable intelligence on products, competitors, pricing, and more.
Product and Pricing Feedback
Waterproof Compliance & Security
By choosing MiaRec, you invest in a secure, compliance-ready, and reliable contact center intelligence platform that you can trust to have your back at all times. Features such as Encryption, Full Audit Trail, and AI-powered automatic redaction help you comply with PCI-DSS, HIPAA, Dodd-Frank, and Sarbanes-Oxley.
Secure and Redact Sensitive Data
Built-In Compliance Readiness
Prevent Fraud and Enhance Security
Optimize Your Contact Center with AI
Explore Our Contact Center Intelligence Platform
MiaRec is the best way for contact centers to maximize efficiency and reclaim revenue through QA automation and conversation intelligence. MiaRec offers a one-stop-shop solution, a perfect fit for organizations looking for a scalable solution they can grow with.
Compliant, secure, and reliable call recording you can trust.
Automatic 100% or Selective Recording
Call Analytics Dashboards and Reporting
Searchable Call Notes and Tags
File Integrity Checks (Watermarking)
Search, Share, Download, and Import/Export Audio Files
On-Demand Recording with Lookback Technology
Easily evaluate and live monitor your (remote) agents.
Everything included in Call Recording
Agent Evaluation (Customizable Scorecards)
Quality Management Reporting
Get actionable customer insights from your contact center.
Everything included in Call Recording & Quality Management
Speech-to-Text Transcription
Automatic Keyword Extraction
Auto AI-powered Data Redaction for PCI-DSS Compliance
Explore Our Platform Add-Ons
Screen Recording

Simultaneously record multiple screens in high quality while call recording.
Screen Recording

Secure Your Contact Center Data
Built-In Compliance & Security Features Included In Every MiaRec Product
MiaRec provides layered protection. Our products are PCI-DSS and HIPAA compliant to help protect you and your customers.
AI-Driven Data Redaction
Automatically remove sensitive data such as Personally Identifiable Information (PII) from your transcripts and audio recordings.
AI-Driven Data Redaction
256-Bit Encryption
Rock-solid audio encryption functionality ensures that all audio recordings are stored securely.
256-Bit Encryption
Role-Based Access Control
Define user rights, such as playback, live monitoring, administration, and resources access.
Role-Based Access Control
Audit Trail
Identify and trace back any fraudulent internal activities and automatically log all activities, even administrative.
Audit Trail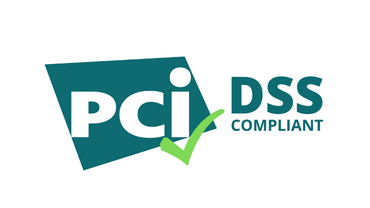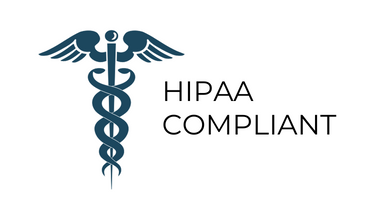 From Our Blog
The Latest News
Want To Know More?
Schedule A Demo
Our more than 500 customers worldwide love MiaRec because it is so feature-rich, yet very intuitive and easy to use. Schedule a personalized demo to experience MiaRec firsthand.