Configuration Of The Network Storage Server
Please note: this is legacy documentation. Please check out https://docs.miarec.com/all/ for the most up-to-date documentation and user guides.
MiaRec server should have sufficient access rights to the Storage Server. You need to share some folders on the Storage server and grant write permissions to the MiaRec server on that folder.
Step 1. Create a folder on the Storage Server, for example, C:\Recordings, and open its properties of it. Select 'Share this folder' and enter the desired name into the 'Share name' input box (or use a default one). See the below screenshot as an example.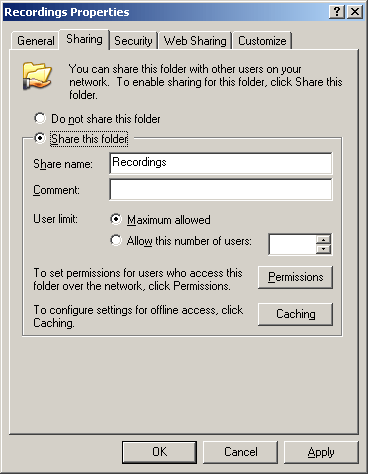 Step 2. Click on the Permission button. You will see a new dialog "Permissions for Recordings":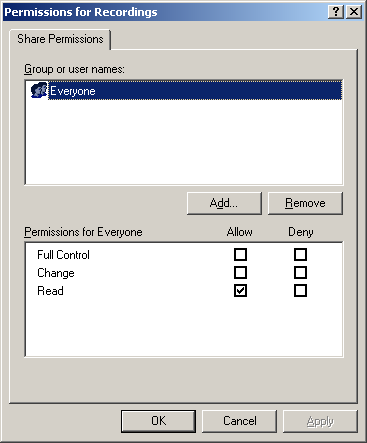 Step 3. You need to add the computer, where MiaRec is running, to the permissions list and grant full access rights to that computer. Click on Add button (see step 2) and a new dialog "Select Users, Computers, or Groups" will be opened: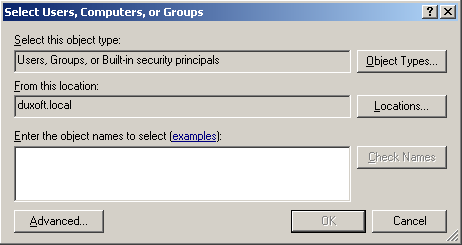 Step 4. Click on the Object Types button and make sure that the Computers entry is checked: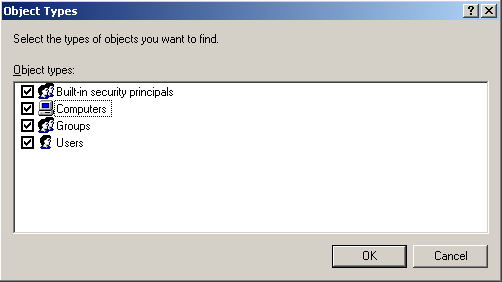 Step 5. Click OK and go back to the "Select Users, Computers, or Groups" dialog. Type MiaRec computer's name into the corresponding field: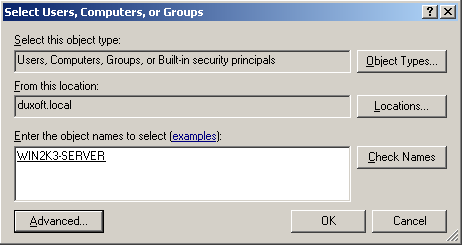 In our example, MiaRec is installed on a computer name with NETBIOS name WIN2K3-SERVER. Click OK inside that dialog and you will return to the "Permissions for Recordings" dialog.
Step 6. Grant "Full Control" permissions to the newly added computer: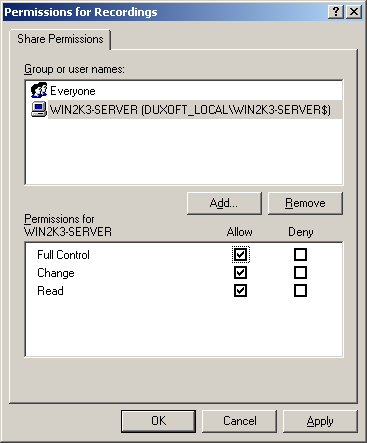 Configuration of the Storage server is completed.